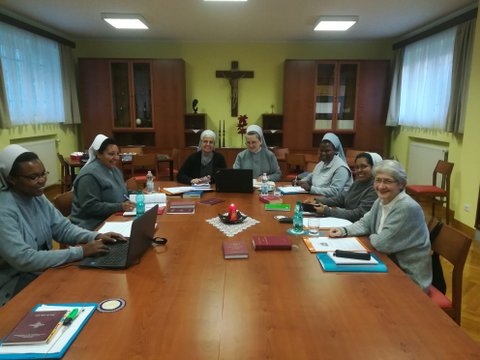 Shortly after the Formation Commission, the next team – members of the International Commission to Our Way of Life met with the General Council to fulfill the task of the last General Chapter. The following are the members: Sr. Iwona Nadziejko – Chair (Poland), Sr. Maria Dörig (Switzerland), Sr. Angelina Kambugu (Rwanda) and Sr. Magdalena Pinto (Procura, Rome).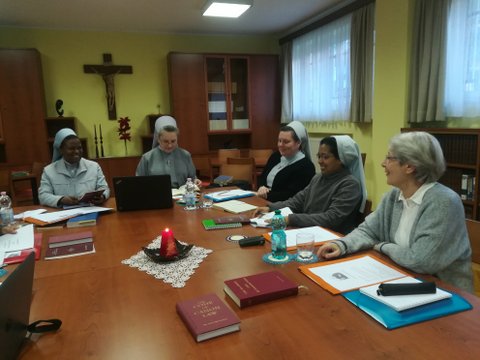 Both Commissions, Formation and Our Way of Life, although they worked on different aspects of our life, cooperated in an atmosphere of one spirit, in preparation of the spiritual renewal program for the entire Congregation. The work of the OWL Commission concentrated mainly on the XX General Chapter recommendations. Among them were: commentary to our Constitutions, suggested changes in the Handbook for the Provincials and preparation of a booklet of Pallottine traditions, which formed our communities during our history. Today we desire to collect them, and have them published for the entire Congregation. Sr. Maria Dörig from Switzerland was chosen to be a president of this special committee. An interesting and long discussion was held on the topic of merger /and reunification of the two Pallottine Sisters Congregation from the juridical point of view.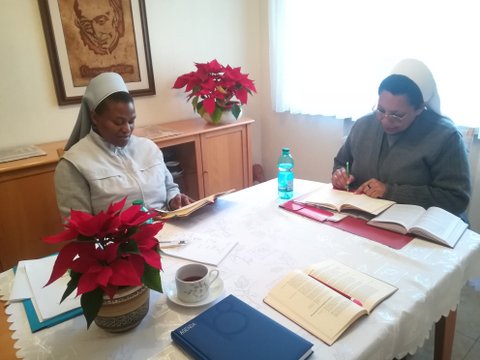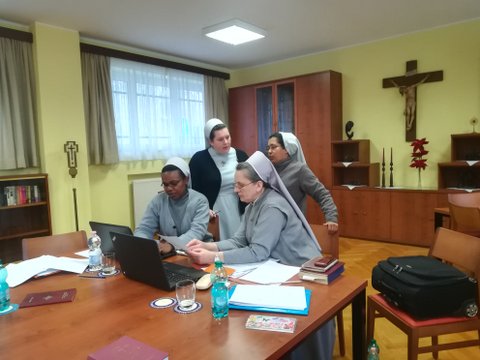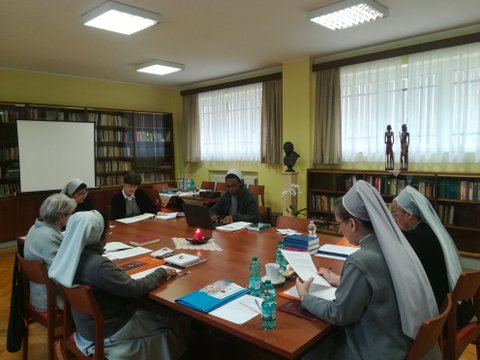 The common reflections and discernment, as well as the study on Our Way of Life, went together with the preparation of the Solemnity of St. Vincent Pallotti. Through his intercession, we entrust our concerns, and desires, that with vivid faith we will give witness to God, who is Love, and that we bring the joy of the Gospel to the world.