The 1st of January opens the New Year that brings promises of happiness, fulfilment of dreams and curiosity: what good will come to us?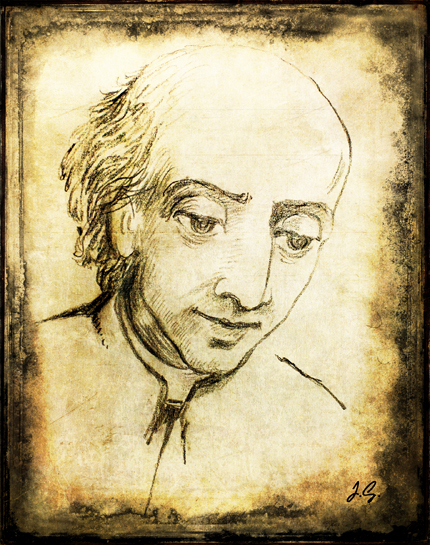 Among many events of coming year, the calendar indicates the date of May 16th. This is the day when the 200th Anniversary of Pallotti's priestly ordination falls. This is also the source of our Pallottine vocation and inspiration for the beginning of several articles to be shared.
We invite each of you to write a short reflection about Pallotti.
Today we have the first slide, which is to be seen only in the transparency, against the Light – Jesus.
"On April 22, the venerable parish priest baptized the child, naming him Vincent Aloise Francis, who was born yesterday, to the parents of Peter Paul Pallotti from Spoleto Diocese and Maria de Rossi , a Roman woman from the parish of Saint Stefano in Piscinula. Godparents were: Nikodem Bonaccorsi from Spoleto, Saint Augustine Parish and Maria Graziosi, who was born in Nursia, St. Vincent and Athanasius parish in Trivio. Rosalba Piazza was the Midwife. This is written in the baptism book of the parish of San Lorenzo in Damaso in Rome (V. XXIII, 1790 – 1800, p. 73).
Peter Paul Pallotti and Maria Magdalena de Rossi started their journey of life together on Sunday, July 18, 1790, at the wedding ceremony in the church of Saints Silvestro and Martin in Rome. They lived at Via del Pellegrino 130. It was here that ten of their children were born. Vincent was born the third one…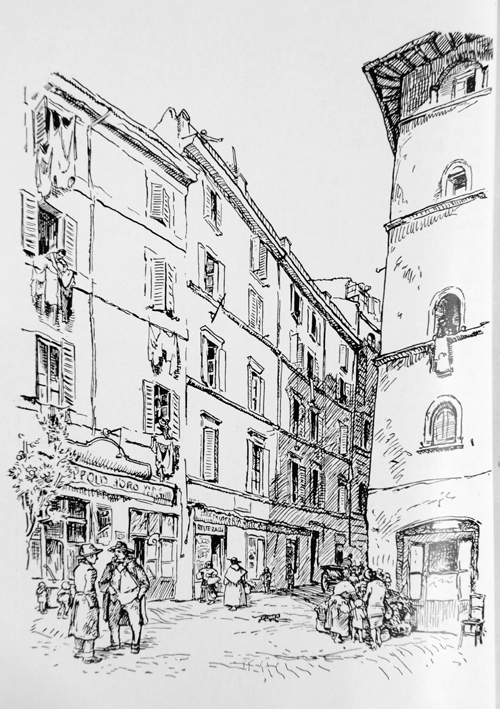 Pallotti's family house at Via del Pellegrino 130