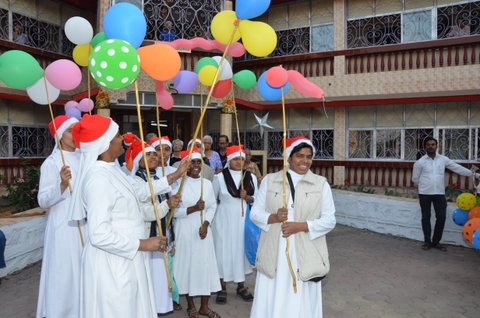 During the preparation of the birth of our Lord Jesus Christ, the prince peace, the community of Nishkalanka Seva Home (Senior Citizens Home) Mumbai, practiced the concept of Humanity is the best religion by organizing a live crib reenactment on the village streets of Mohapada town, Mumbai.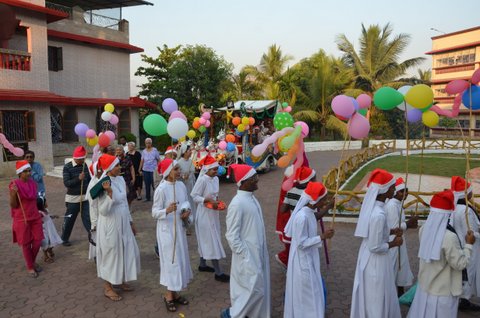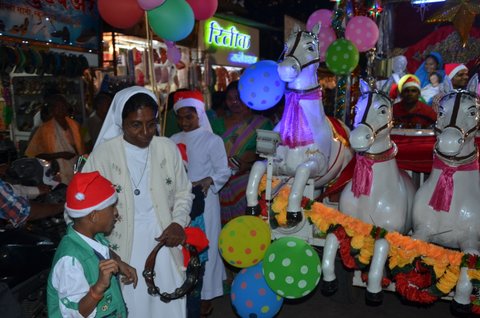 Every year, on the previous day of Christmas, the message of peace, love and tolerance is spread among hundreds of Hindus and Muslims who live around the villages. This project is planned and executed with the collaboration of well-wishers who are of Hindu and Muslim religions. For this event an open truck is decorated with illuminating lights and the children are dressed up as Joseph, Mary, angels and shepherds to create the live Crib scene. This year most of the children who took part in it were from Hindu families. However, a small initiative with big hope to bring a change in the society, started with the leadership of Sr. Eugine Nirmala, SAC Administrator of the Home, and now successfully every year carried out in view of New Evangelization to the hundreds of non-Christains.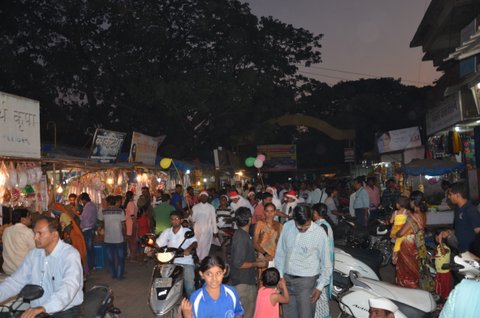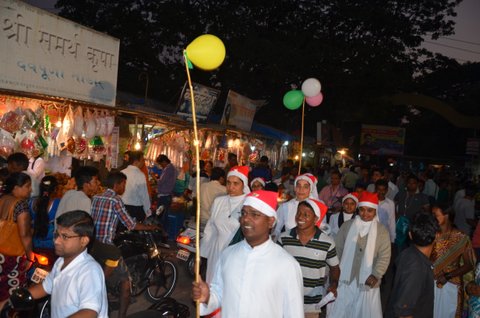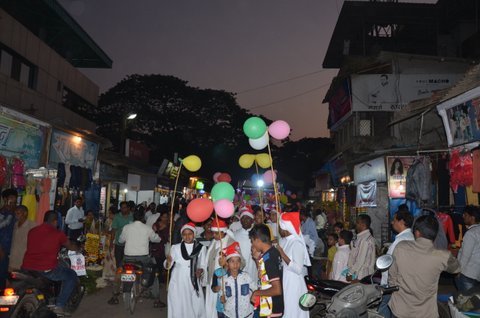 Christmas is also a time to share the joy with the less fortunate. To realize this spirit of our founder St. Vincent Pallotti, on this joyous day, many ethnic families who are deprived of basic needs were invited to join with the Sisters and the residents of the Home to celebrate Christmas. Many games and cultural programs were organized for the adults and the children. At the conclusion a meaningful message of tolerance and love is delivered in the local language Marathi. About 200 people were served with food and sweets.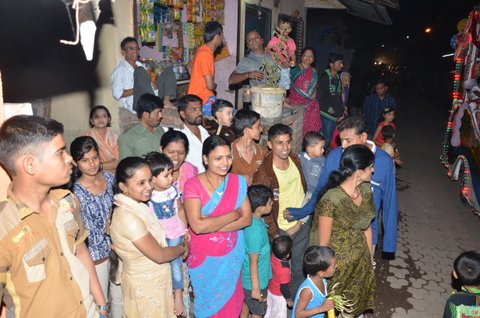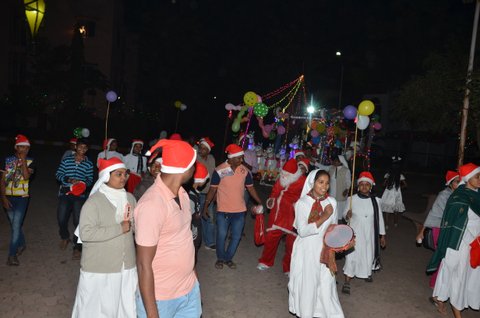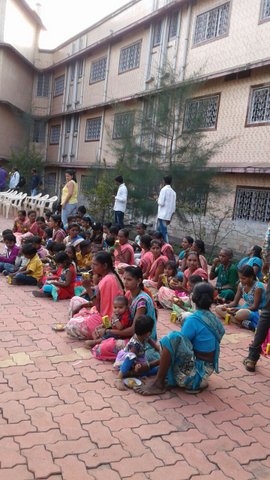 At this juncture Nishkalank Home is grateful to all our parishioners, especially our Hindu and Muslim brethren who came forward to render their help in organizing this joyful event.
"Let Christ be known to all the people"
Sr. Eugine Nirmala, SAC