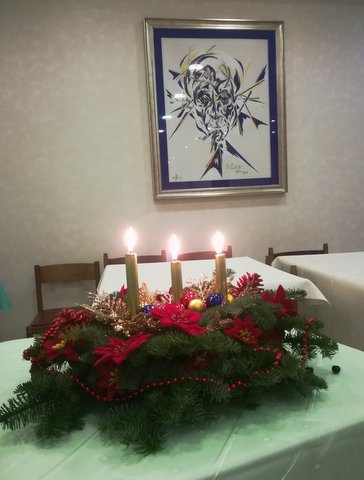 On 28 December 2019, the day of the Holy Innocents, the two Pallottine Sisters´ Communities joyfully celebrated the Mystery of Christmas in the Generalate of the Roman Pallottine Sisters and shared the joy of the Nativity of Jesus. The singing of Christmas carols in different languages, prayers at the manger and games for this season marked this community gathering. We all felt the beautiful Christmas atmosphere and close presence of the Infant Jesus among us, the beauty of communion and unity. At the end, we shared and enjoyed our Agape. For both Pallottine Sisters` Congregations this gathering was another trail stone of bridge-building among us and of family relationship with one another. We experienced the word: "Rejoice in the Lord and again I say rejoice"!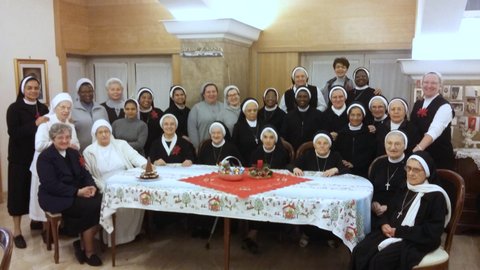 Epiphany of the Lord
As every year, on the 6th of January, the Feast of the Three Kings, in the spirit of our Founder for whom the Feast of Epiphany was very important, the Procura Community hosted a large group of priests, sisters and lay guests from various nations living in Rome, to celebrate the Epiphany of the Lord. We had the honor to have among us Fr. Saverio Murano, the rector of the Trinitarian Community of the Maria delle Grazie Parish, Ms. Donatella Acerbi, President of the UAC, Sr. Ivete Garlet CSAC, Superior General of the Roman Pallottine Sisters and Fr. Denilson Geraldo SAC, General Councilor. The program for this evening began with the solemn Vespers in the Procura Chapel led by Fr. Jaroslaw Rochowiak SDB. After the final benediction with the Bambino Gesù of St. Vincent Pallotti, all gave tribute to the Newborn King by kissing the Bambino's foot.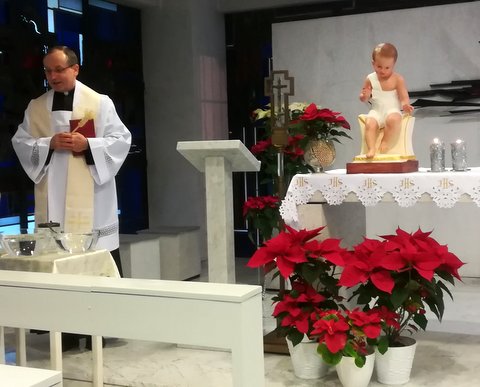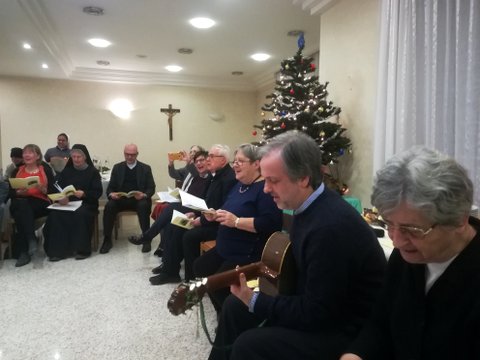 Also in the following festive dinner, the joyful atmosphere of Christmas, atmosphere of unity and love continued, filling all and everything. All present gathered around the crib expressing their faith and love for the Saviour, as well as the richness of the diverse cultures and traditions by sharing and singing Christmas carols in their mother tongue. The highlight of the evening was choosing a practice of service for Jesus for the whole year. Through this prayerful obligation, we embraced the needs of the world and the intentions of the universal Church.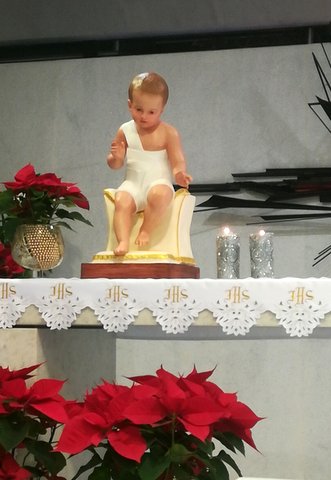 It also became a tradition that every year, on the Feast of Epiphany, our two communities of the Generalate and Procura have the blessing of our homes, during which the doorway of each room is marked with the letters C+M+B – 2020 (Christ bless this house).