Young volunteers from the USA in Rwanda
I will never be able to fully describe in words the three weeks I just spent in Rwanda, Africa as a volunteer missionary. I have learned, seen, and experienced more than I could have ever imagined.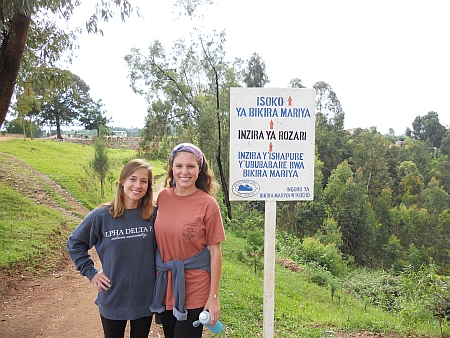 I remember vividly the smiling, happy laughing faces of the children I got to know so well at the St. Vincent of Pallotti Nursery School in Masaka. There, my friend, Brooklyn Clark, and I spent our time teaching English to the children.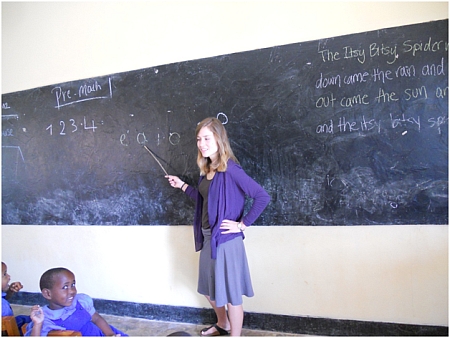 They are all so incredibly bright and learned so quickly. Their energy was contagious! In spite of the harsh living conditions and poverty, the children always managed to smile, laugh, and play as though they had no problems.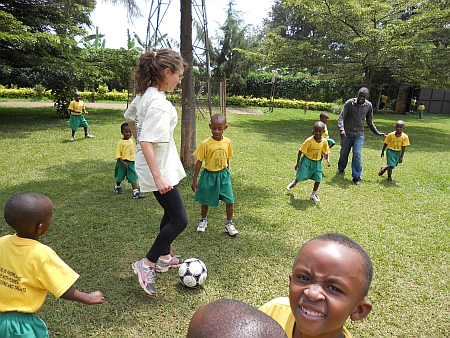 While working at the Nutrition Center in Kibeho, I became very aware of the reality that malnutrition exists on such a large scale within the country. Many families in Rwanda are so poor they cannot afford well-balanced, healthy meals. As a result, children suffer from malnutrition. The program at the Center teaches women how to produce and cook well-balanced meals, and provide their children with the proper clothing. The volunteers and Sisters that I worked with had an incredibly warm compassion and understanding for the people.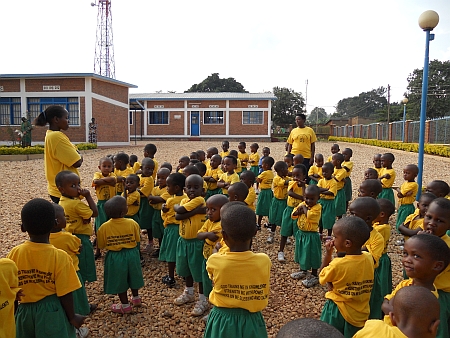 Witnessing the severity of the poverty in Africa was a little bit freighting. It has proven to me that the mission work there by the Sisters and volunteers is so very important. I have also discovered how blessed I have been to be born into a family that provided me with all of the basic necessities of life that I had taken for granted.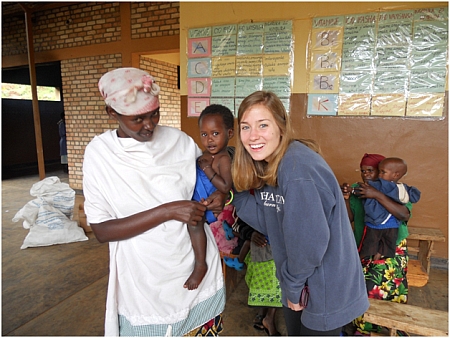 This mission trip has made me more appreciative of the simple things in my own life, and has given me an increased enthusiasm to pursue my career dream of becoming a medical doctor to help poor and needy. I have learned many life lessons from the struggles of the Rwandan people and from those with whom I worked. I am so grateful for my experiences and the opportunity to help those in need. It was a blessing to have met the loving Pallottine Missionary Sisters who cared for Brooklyn and me during our stay with them. Thank You!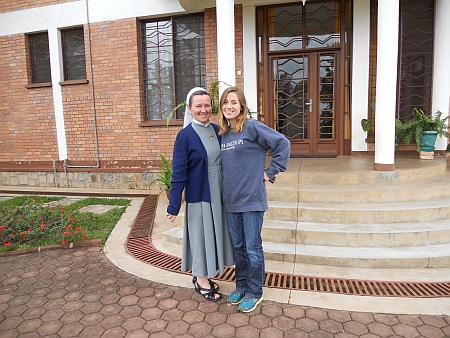 Yvonne Chodaba, medical student from Alabama, USA
June 2012