In response to the recommendation of the General Chapter of 2010, the Historical Commission met from March 03-10, 2012 in Rome under the direction of Sr. Izabela Świerad, Superior General, with continual guidance from Sr. Maria Świątkowska, former member of the commission. The new members of the commission are: Sr. Blanka Sławińska (Poland), Sr. Adelheid Scheloske (Germany), and Sr. Phyllis Carpenter (United States).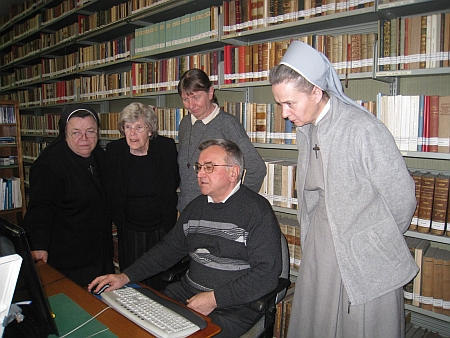 L to R: Srs. Maria, Phyllis, Adelheid, Fr. J. Kupka and Sr. Blanka.
The meeting included a visit to the current exhibition of the Secret Archives of the Vatican, a tour and lecture about the materials to be found in the library of the Institute of St. Vincent Pallotti, hosted by Fr. Jan Kupka, SAC and a lecture from Father Norbert Hannappel, SAC, General Archivist and Procurator for the Beatification of Heinrich Vieter, an early Pallottine missionary of Cameroon.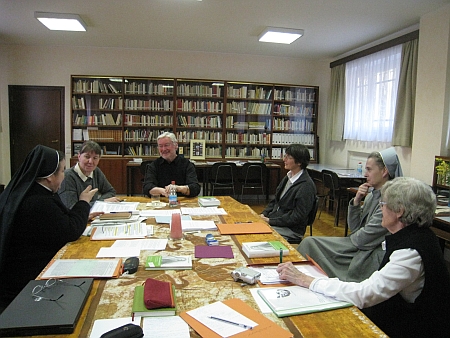 Father Norbert Hannappel, SAC, General Archivist of Pallottine Fathers
The purpose of the commission is to collect, index, and translate documents available for research, with a final goal of publishing a complete history of the Congregation. As Sr. Izabela had said in her opening speech to the members, this work today hopefully will become a rock on which our congregation will rest, lean, and on which we will build the future.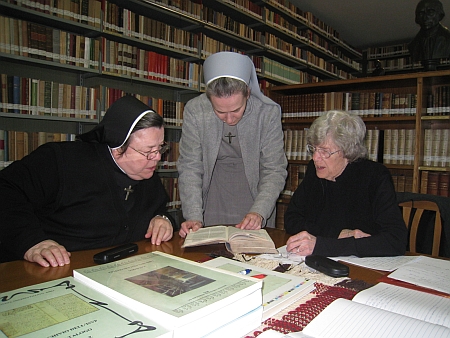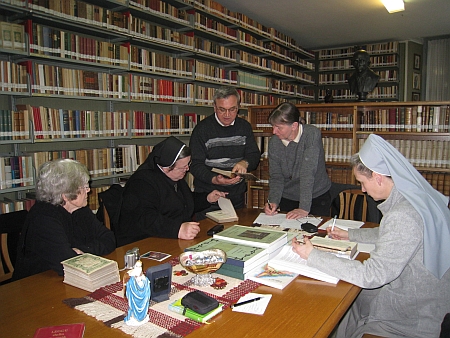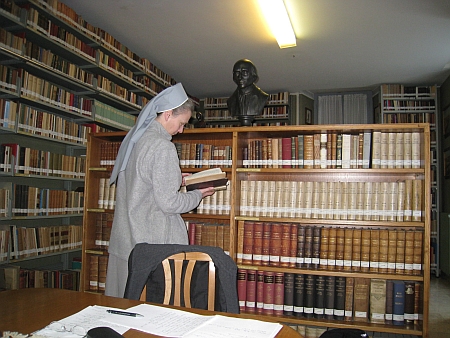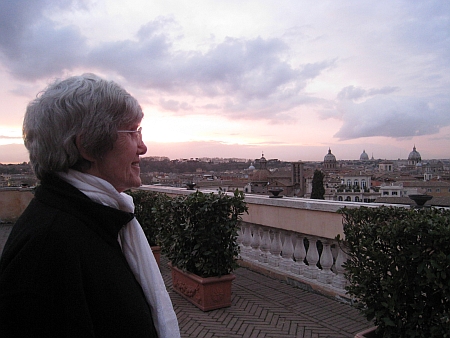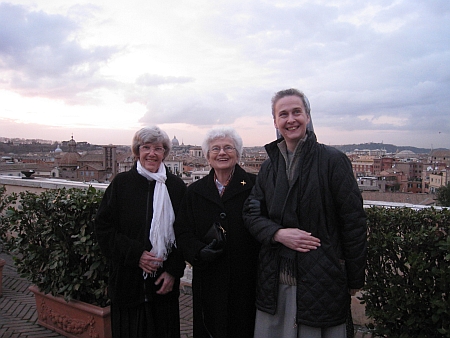 Srs. Phyllis Carpenter, Patrice Wales and Blanka Sławińska
Sr. Phyllis Carpenter SAC