During one of the sessions of our formation program, we enjoyed the visit of an exceptional guest, Archbishop Piero Marini, who for 20 years had served the Holy Father, John Paul II as the master of liturgical ceremonies.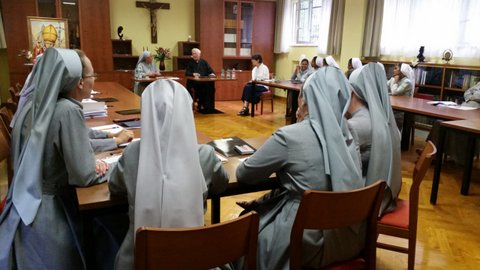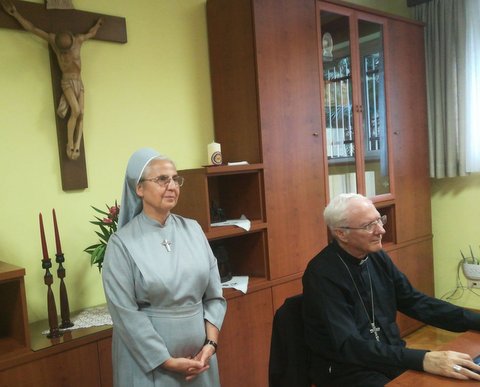 The Archbishop had a conference for us, in which he presented the person of Pope John Paul II (Archbishop Karol Wojtyla), in light of the work of the Second Vatican Council from its beginning, his commitment in spreading the Vatican Council's teaching in Poland, especially in the Archdiocese of Cracow, where he then had been the Pastor. Archbishop Marini also showed how much the 27-year pontificate of John Paul II was inspired by the Second Vatican Council. Not without emotion, he also recalled memories of common prayer with the Pope in various corners of the world. During many apostolic journeys there were also many liturgical celebrations in which the Holy Father enjoyed seeing included elements of local traditions and cultures.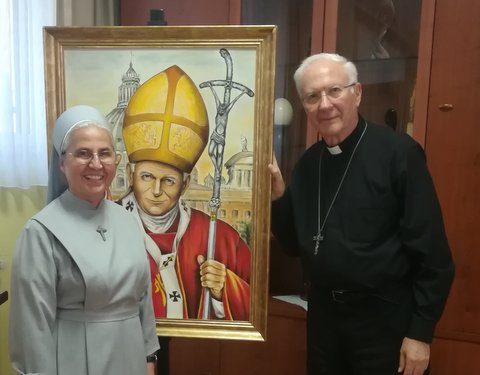 The Archbishop also shared a very personal confession by saying: The Holy Father John Paul II was not only my friend, but above all he was my second father.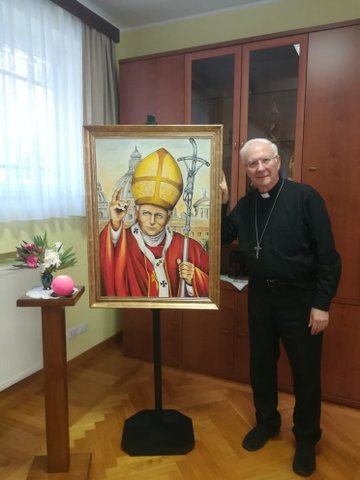 Archbishop Piero Marini concluded the meeting with the prayer of John Paul II to Mary, Mother of Mercy.