This year we had the opportunity to take part in the beautiful and very traditional festivities dedicated to Our Lady of Mount Carmel.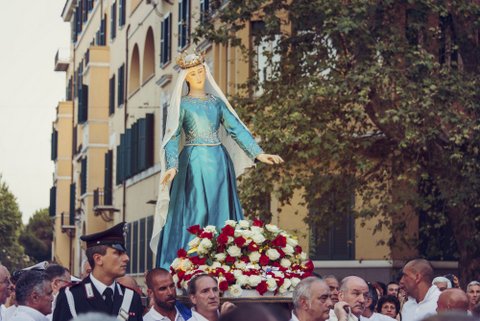 The Feast of Noantri ("of us others") is celebrated in honor of the Blessed Virgin of Mount Carmel, from July 15 to 30 in Trastevere, Rome. It is without doubt one of the most celebrated feasts of the Roman people. The origins of the festival seem to date back to 1535: it is conveyed that after a storm, a statue of the Virgin Mary, carved in cedar wood, was found at the mouth of the Tiber by some Corsican fishermen. The Madonna, for this reason called "Madonna Fiumarola" (arriving on the river) was then donated to the Carmelites (entitled "Madonna del Carmine) to the Basilica of St. Crisogono in Trastevere. Thus she became the Holy Protector of Trastevere.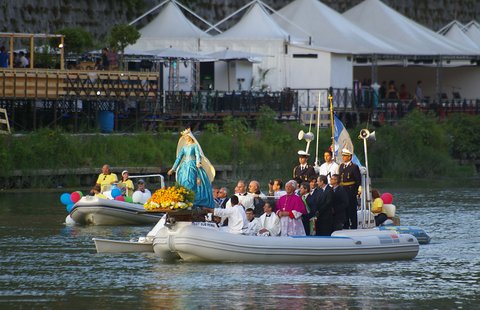 The statue is now located in the Church of Sant'Agata in Trastevere, from here every year on Saturday after July 16, liturgical solemnity of the Blessed Virgin of Mount Carmel, is carried by men and lead by the local bishop in a procession. It is paraded through the packed and narrow streets to the Basilica of San Crisogono, where it stays for eight days before returning with another procession.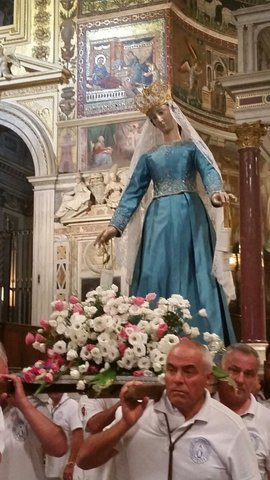 This last procession on the 30th takes place on the Tiber River, in the evening where the Madonna accompanied by Church and Government dignities embarks from the Sant'Angelo and arrives on the boat at Ponte Garibaldi, and continues in street procession to the Church of Sant'Agata.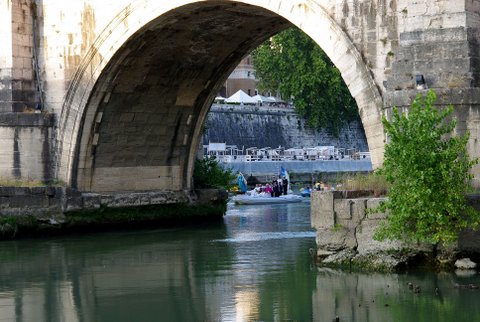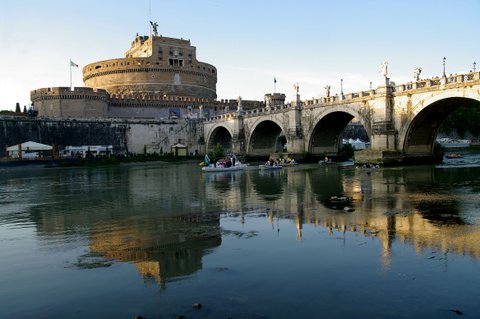 Over years, this Marian feast has become an enjoyable time for many people, not only Romans, but also visitors, who being in Rome at that time have the great opportunity to see Roman traditions outside the tourist mainstream, such as street theatre, dances, music, and taste typical food and wine.
cg/pms