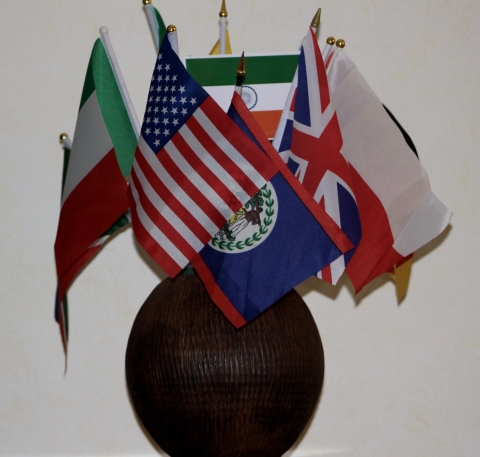 Sunday, July 10th, 2016
This Sunday afternoon was for us a festival of cultures: colorful national and regional clothes, tastes, songs and dances coming from all these parts of the world, in which we live.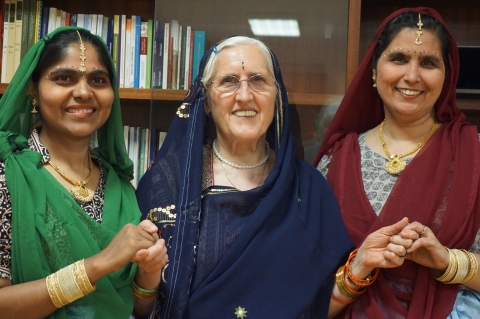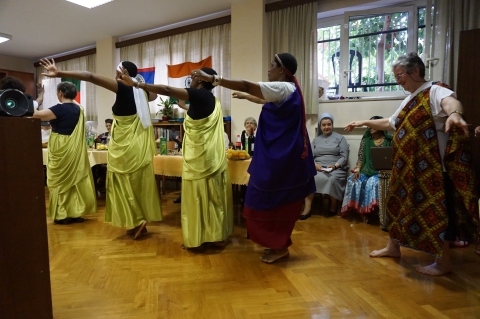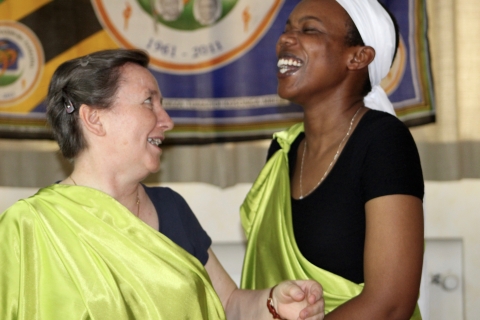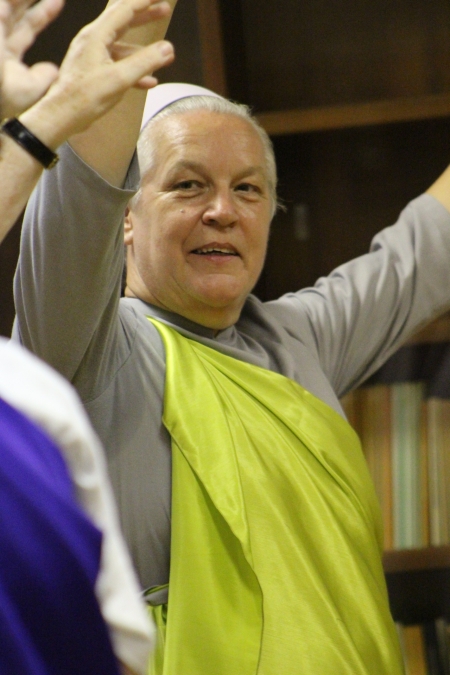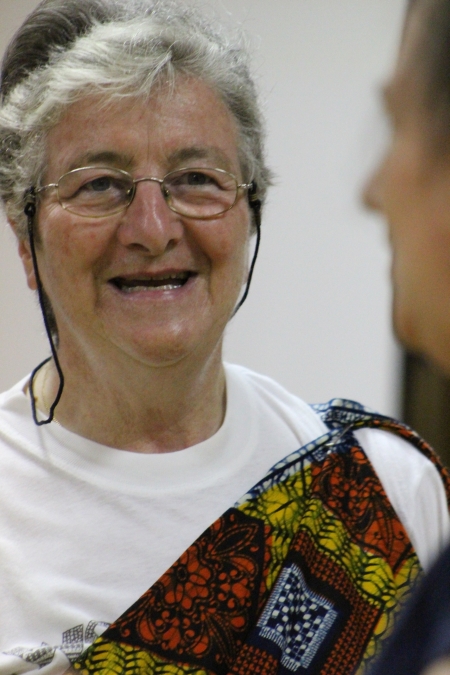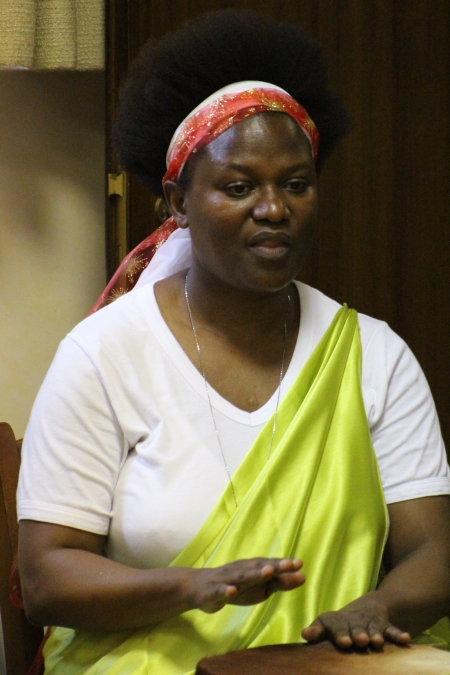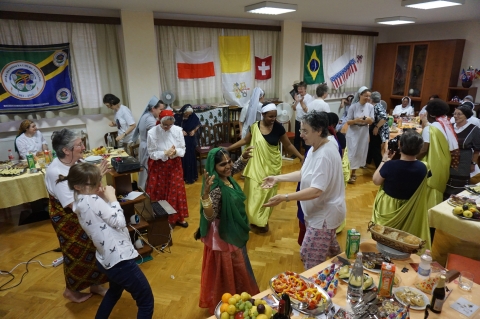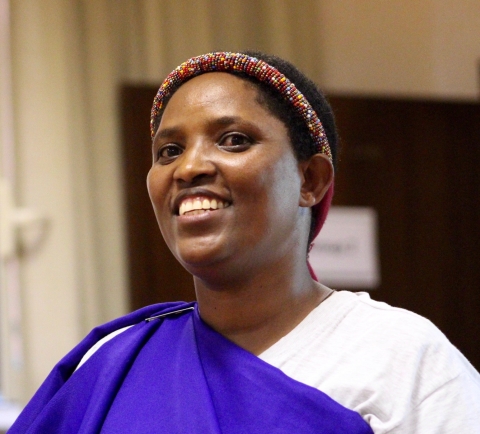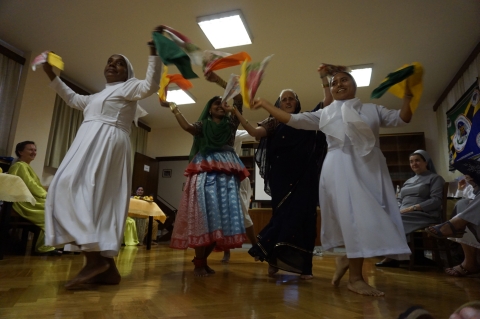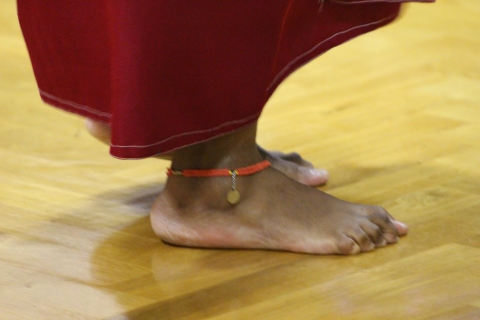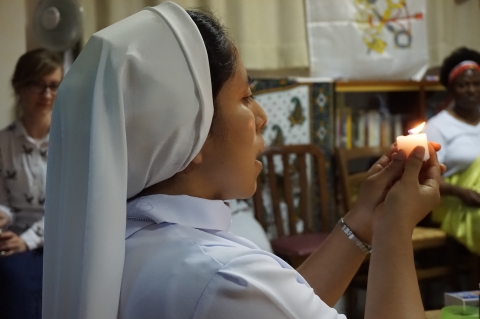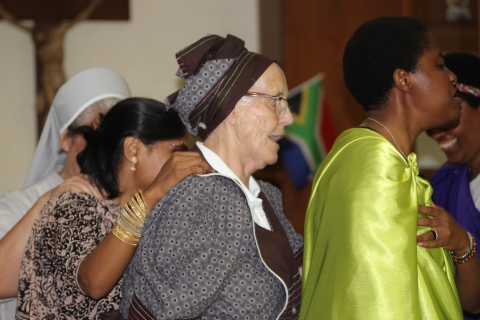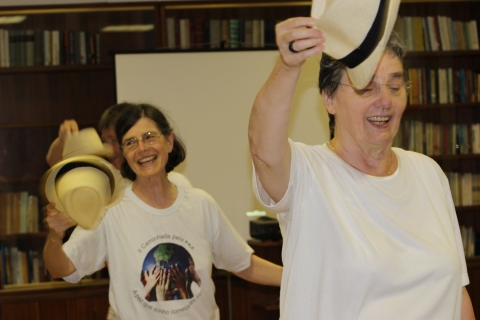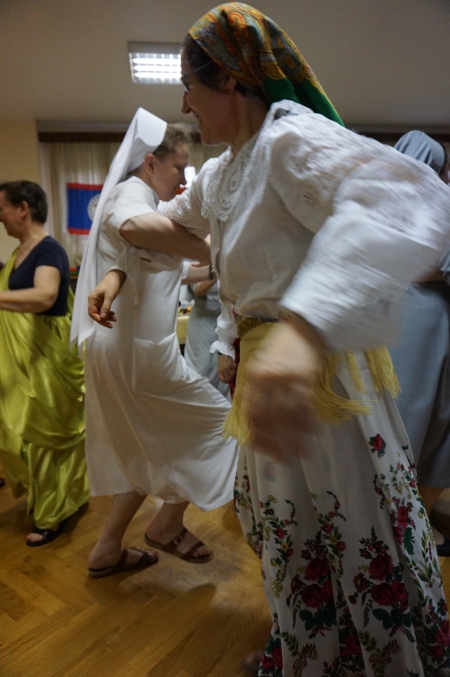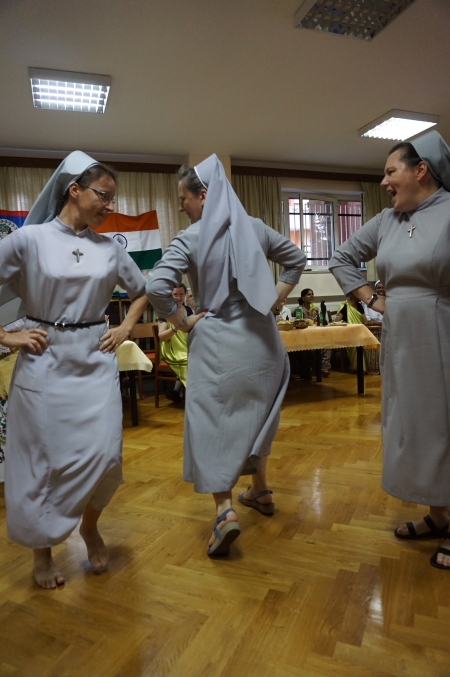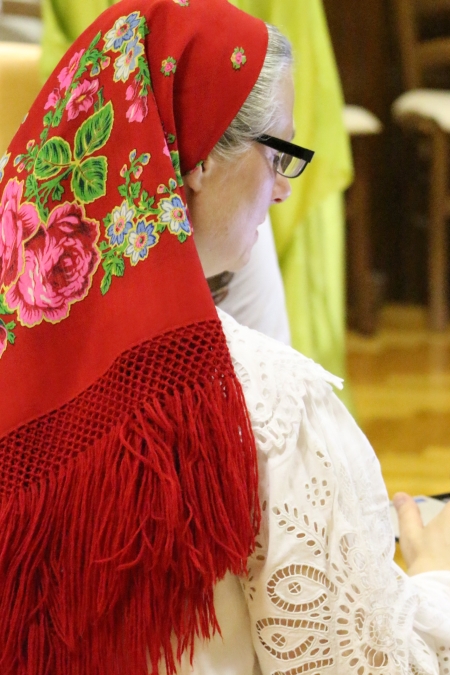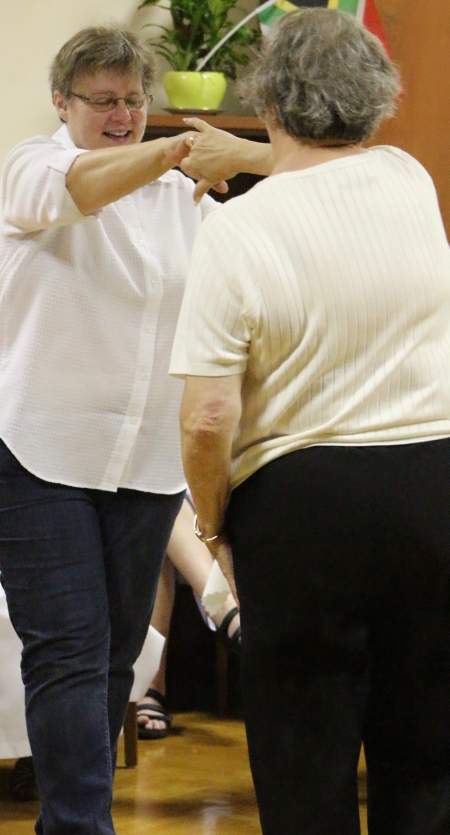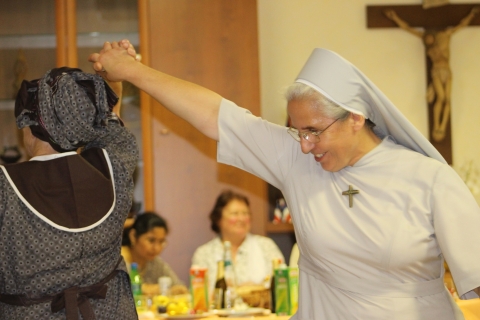 We could admire a beautiful Hindi dance – the Sisters who were dancing wore richly ornamented dresses. We also saw a polonaise dance and a presentation of traditional Polish outfits, and heard songs of the highlanders from Poland. Sisters from Africa, wearing original clothes, invited us to a timeless Masai dance and to worshiping God through a dance routine from Rwanda. A show of Sisters from the German Province turned out to be very humorous and full of beautiful singing. We were delighted by the presentations of Sisters from Belize, Switzerland and USA. Multiculturality and internationality are a gift and our richness. It is very moving that the desires of St. Vincent Pallotti reach almost every part of the world.