On the Feast of the Assumption of the Blessed Virgin Mary (15 August), novice Sr. Flora Raissa Dessi, made her first profession. After her formation in the International Novitiate in Tanzania she returned to Cameroon to celebrate this joyous event with her sisters and family. The celebration took place in the chapel of Pallotti Institut in Yaoundé.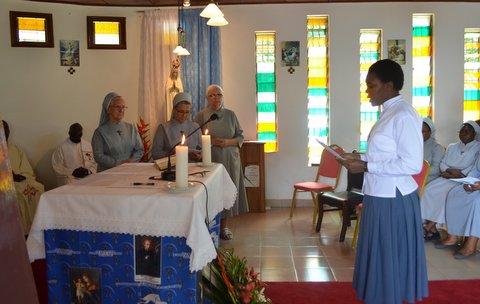 The Eucharist was presided by Bishop Jan Ozga from the Diocese of Doumé, Abong Mbang. In his homily the Bishop emphasized the importance of commitment and dedication of the consecrated women in the Church. He also expressed his gratitude to the Pallottine Missionary Sisters for 20 years of their presence and mission in his diocese.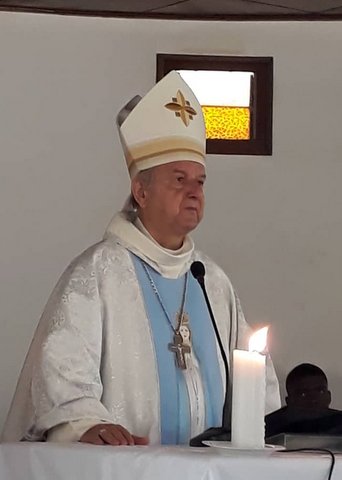 The unique moment of the liturgy was the consecration of Sr. Flora Raissa, who in the presence of Sr. Weronika Sakowska, the delegature superior, pronounced the evangelical vows of chastity, poverty and obedience. As a sign of consecration Sister received her religious dress and the Constitution of the Congregation.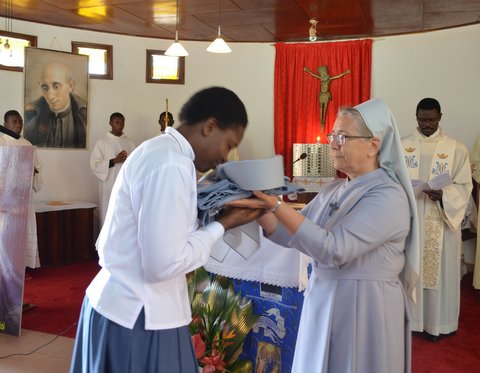 In response to the question how she experienced her consecration, Sr. Flora replied: The act of consecration is for me an experience of union with Jesus, I am happy that I have become a Pallottine Sister, that Jesus the Apostle is my life and St. Vincent Pallotti is my model of apostolate. I believe that in cooperating with God's grace I will abide faithful …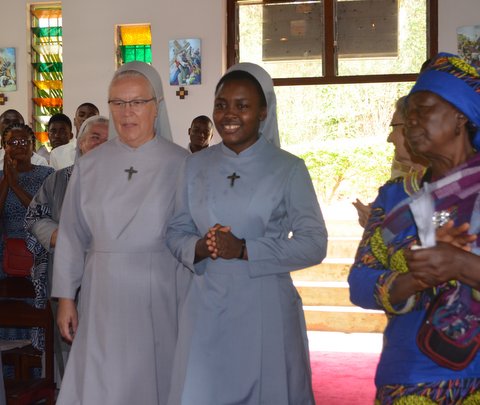 All present at the celebartion congratulated Sr. Flora with hand shakes and songs of joy in a typical Cameroonian culture. It was a great joy for the whole Pallottine Family that the Charism of our founder Vincent Pallotti is still alive and continued in this country. God is great in his goodness, giving us new vocations, let his name be blessed till the ends of the earth, and let the newly-born Pallottines, with a new enthusiasm, proclaim the Good News and give witness to the beauty and value of consecrated life.
Sr. Anna Kot, SAC