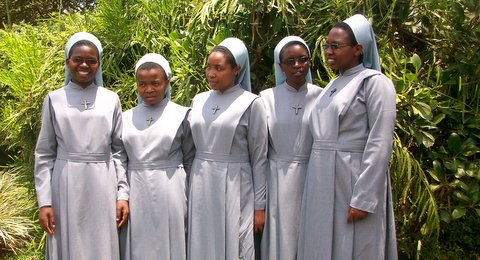 On the Feast of the Exaltation of the Holy Cross, 14/09/2013, the Pallottine family had the joy of celebrating the first consecration of five Pallottine Missionary Sisters (among them were two Congolese and three Rwandese) and eight Pallottine Brothers. The Sisters' names are: Mary Diane Iradukunda, Marie Odile Mukandayisenga, Marie Anuarite Kavenya, Marie Triphonie Musabyemariya and Mary Grace Mukamazimpaka. They had eight days of preparatory retreat preached by Fr. Zdzisław Prusaczyk ,SAC and Sr. Catherine Nikuze SAC.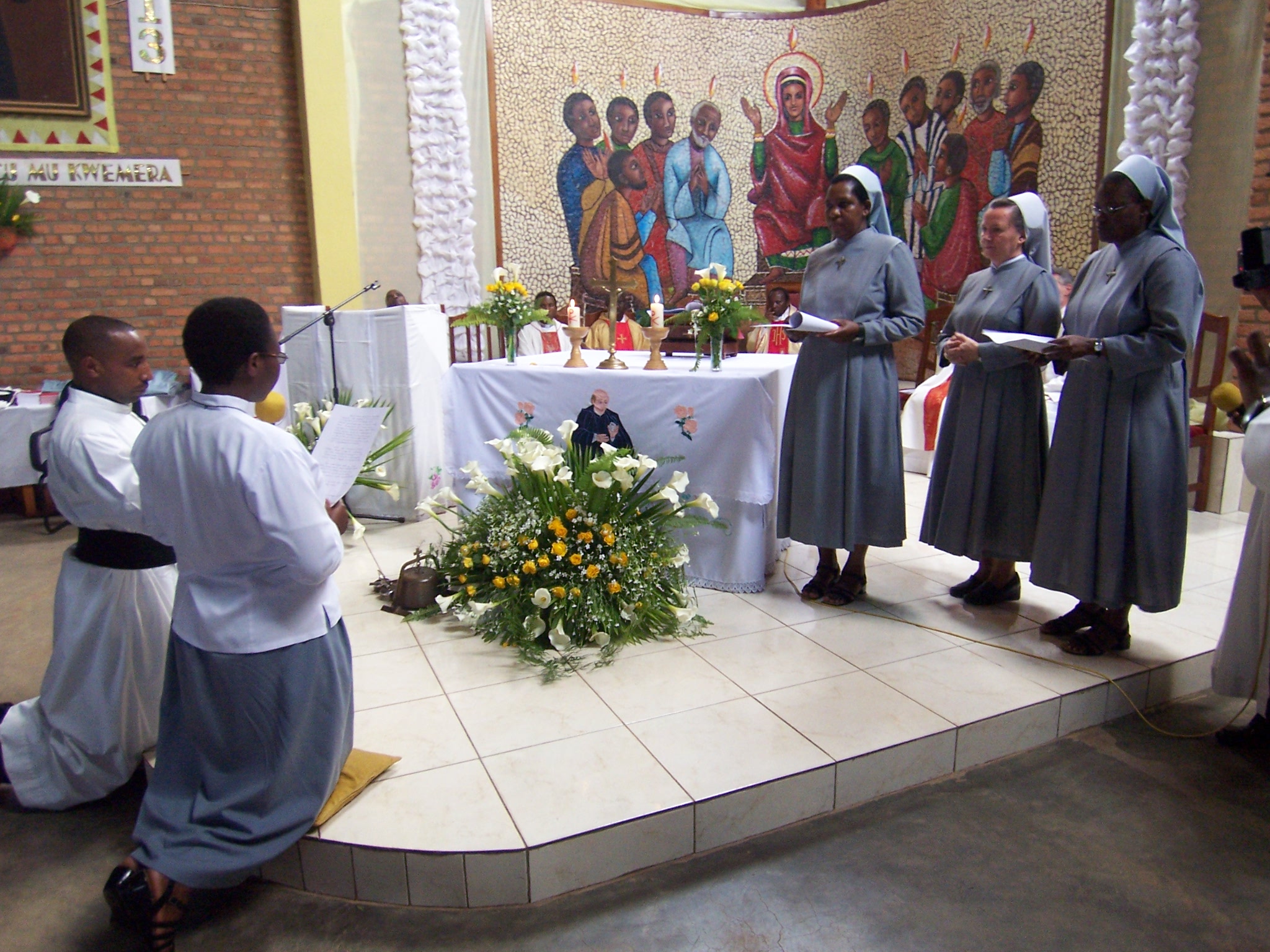 Their consecration was celebrated during a Holy Mass in the Pallottine Parish of Gikondo and was presided by the Vice Regional Rector of the Pallottines, Fr. Gilbert Kazingufu, SAC. Many had come to celebrate this event, which included Pallottine Sisters and Fathers as well as religious from other congregations, family members of the newly professed and lay members of the UAC to support our brothers and sisters.
In his homily, Father Gilbert reminded all that Christ gave himself wholly to save us, therefore we are called to follow Him, the Way, the Truth and the Life with joy and fidelity. We are called to live the evangelical Councils like Christ according to the will of the Father.
After Mass, we shared a wonderful Feast with all the guests in the hall of the Parish.
_____________
Photos: General Archives of the Pallottine Missionary Sisters in Rome