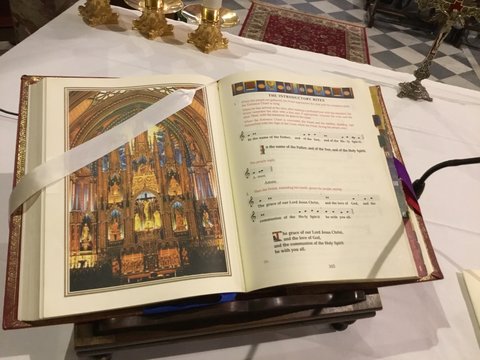 The following day of the formation program of our young sisters was marked by a great event, which will be written with golden letters in the pages of the history of our Congregation. On September 15, the Feast of Our Lady of Sorrows, at the Church of SS. Salvatore in Onda and at the feet of St. Vincent Pallotti, Sr. Marie Louize from Rwanda took her perpetual vows.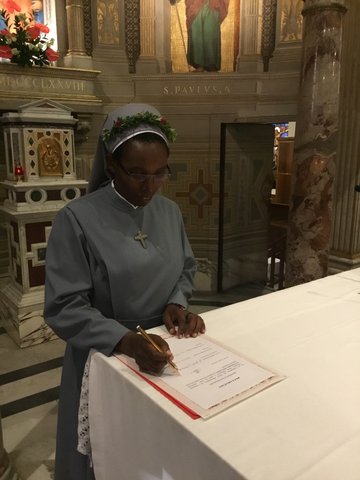 The ceremony was preceded by an hour of prayer of the entire community at the Founder's tomb. The Holy Mass was presided by Fr. Romualdo Uzabumwana SAC, General Councilor. Among the celebrants were also Fr. Jacob Nampudakam SAC, Rector General and Fr. Eugene Niyonzima SAC, Provincial Superior of the Holy Family Province in Rwanda.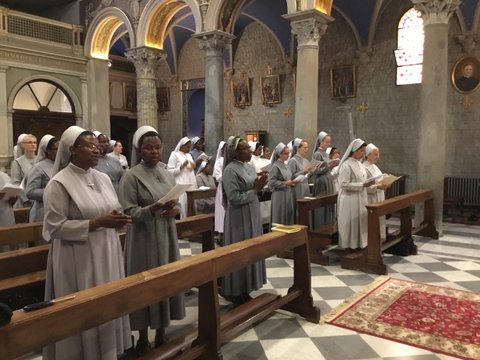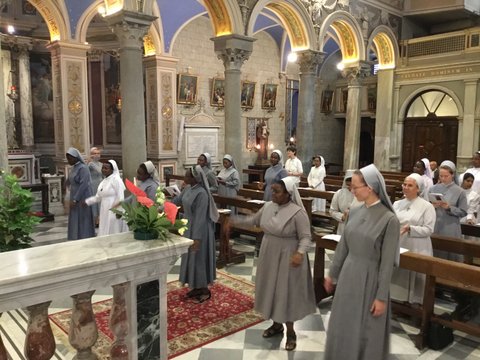 Sister Marie Louize made her final profession on the hands of Sr. Izabela Świerad SAC, Superior General, who – after the act of consecration – solemnly announced the joy of including the newly final professed sister definitely into the community. "We confirm that you are now one with us as member of the Reiligious Community of the Missionary Sisters of the Catholic Apostolate sharing all things in common with us now and in the future. Be fatithful to the ministry, the Church entrusts to you, to be carried out in her name". As a sign of total self-giving to God, Sr. Izabela presented the cross to Sister, stating that the religious profession is a consecration to the crucified Christ.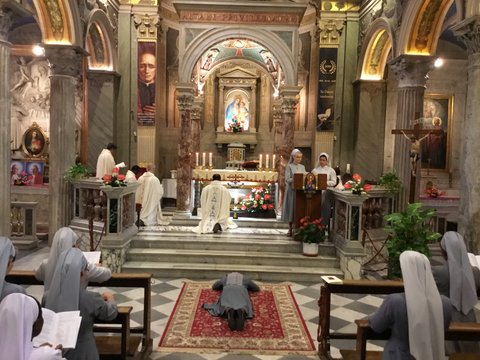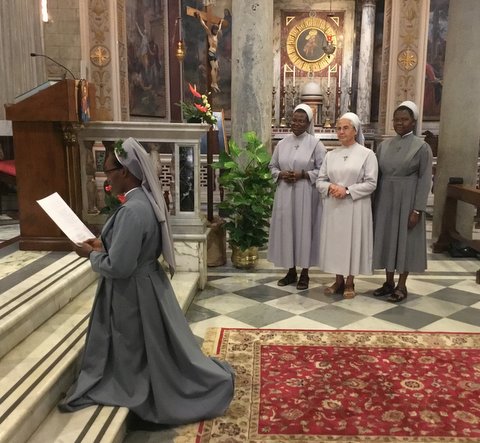 Together with Sr. Marie Louize, we experienced the blessing of this moment. The ceremony took place at the altar of St. Vincent Pallotti in the Jubilee year of the 200th anniversary of his priestly ordination. We wish our new professed Sister an abundance of God's gifts and the intercession of Mary, Queen of Apostles, to help her follow the example of St. Vincent Pallotti and dedicate her life to the infinite glory of God and the salvation of souls.