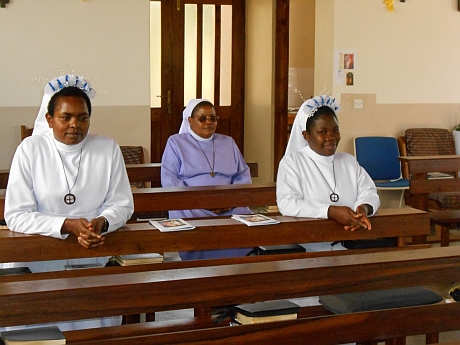 The 25th of June 2014 was a day of great joy and celebration in the community of the Pallottine Missionary Sisters in Siuyu and for the families of Sr. Agnes Joseph Ganus and Sr. Dorothea Laurenti Lyimu. It was the day of their Final Profession. We, Pallottine Sisters, thank God for the gift of their vocation to our congregation, and we thank their parents for generously offering their daughters to the service of the Church through our Congregation. Sr. Agnes is from the Diocese of Bukoba and Sr. Dorothea is from the Singida Diocese.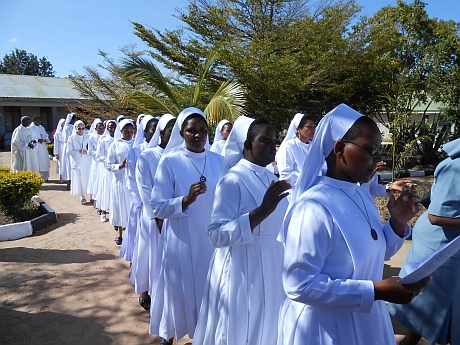 The celebration began with a solemn procession from the Convent Chapel to the Parish Church of Christ the King, Siuyu. The Vicar General of the Diocese of Singida, Fr. Francis Lyimu, was the Chief Celebrant of the Holy Mass, who celebrated the Holy Mass with many priest, among them were Pallottine Fathers. The parish choir together with our Sisters, Postulants and Candidates sang with great enthusiasm and joy. At the end of Mass they sang a beautiful 'Thank You' hymn in the local language, Kinyaturu and a Jubilee Hymn which Sr. Juliana Quaresi had composed. Our Provincial Superior, Sr. Mary Mc Nulty accepted their vows.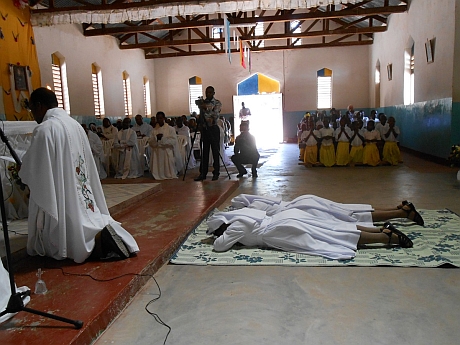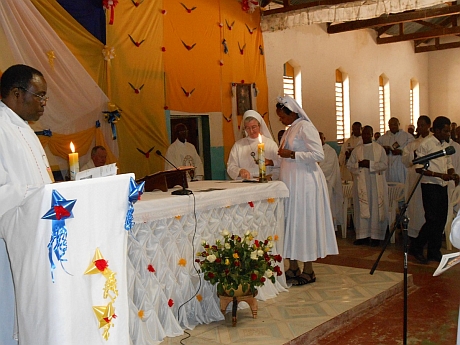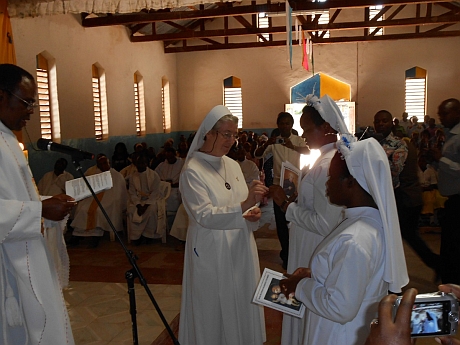 We were happy that Sr. Nancy Logue, SAC a Provincial Councillor from England was with us, also our senior Sister, Sr. Jucunda Kutsch SAC managed to come from Poli Singisi, Arusha. We were especially honoured to have Sr. Berthilde SAC from Kibeho, Rwanda and many other sisters from nine different religious congregations.
After the Profession Mass the guests and parishioners were invited for a meal and entertainment in the Dining Hall of Pallotti Secondary School. Sr. Agnes is a teacher at Pallotti Secondary School and Sr. Dorothea is assistant to the superior in the Formation House in Arusha.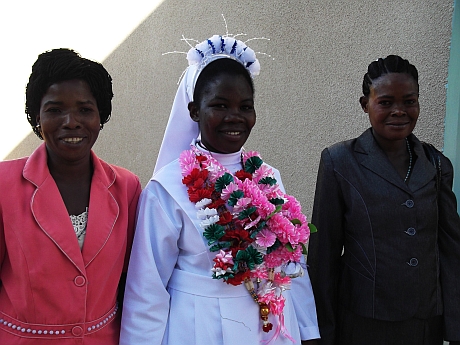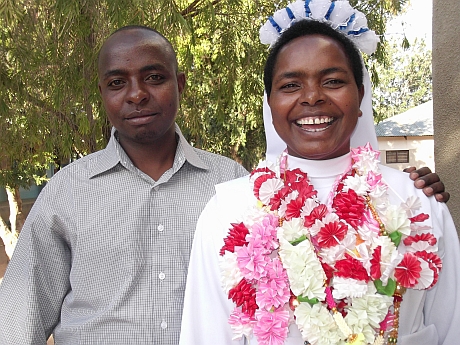 Next Year in June 2015 the Pallottine Missionary Sisters will celebrate 25 years of missionary activity in Tanzania. Therefore, at the end of the Holy Mass for the Final Profession the Jubilee Year was officially opened when a Jubilee Candle was lit and all the Sisters prayed a special Jubilee Prayer composed by Sr. Juliana Quaresi SAC.
Sr. Mary Mc Nulty SAC