My heartiest thanks to M. Izabela, the General Superior, and her General Council for inviting me to share a few thoughts for the website of the Congregation of the Pallottine Missionary Sisters on the experience of the Tridum and Feast Day of our Founder St. Vincent Pallotti, we celebrated on January 19-22, 2021. I'm truly happy to do it and even though we are "virtually" together, I feel I am united with you all through our common-union (communion) in the spirit of St. Vincent Pallotti, by which we belong to one another.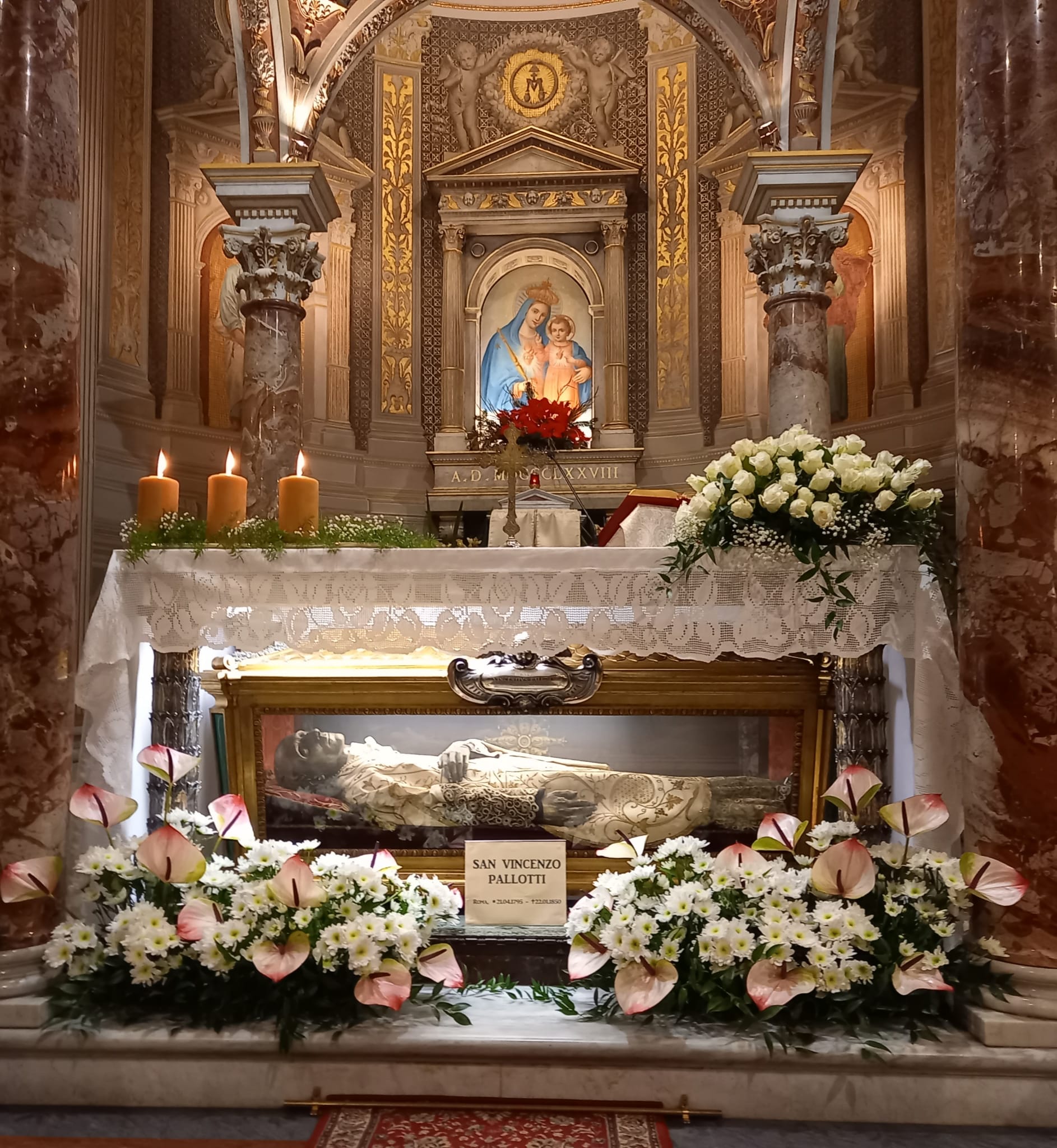 This year too, we all wanted to celebrate Pallotti's Triduum and Feast Day the way we were used to. However, as we all know, almost a year ago the scenario changed and immersed all our habitual plans into the new perspective of this unprecedented and unexpected context we're living at present. So, following the anti-covid government restrictions not many Pallottine members could participate in person nor arrive at San Salvatore in Onda from neighbourhoods outside of Rome. But all of that did not prevent us from living the daily celebrations as a profoundly spiritual experience of communion in God with our Founder and among us. And especially thanks to the online TV streaming the whole Pallottine world was present at the altar of our Founder: members and entities in Ireland, India, Italy, Germany, Austria, Africa, USA, Canada, Brazil, Venezuela, Belize were in fact able to join in together with those few physically present.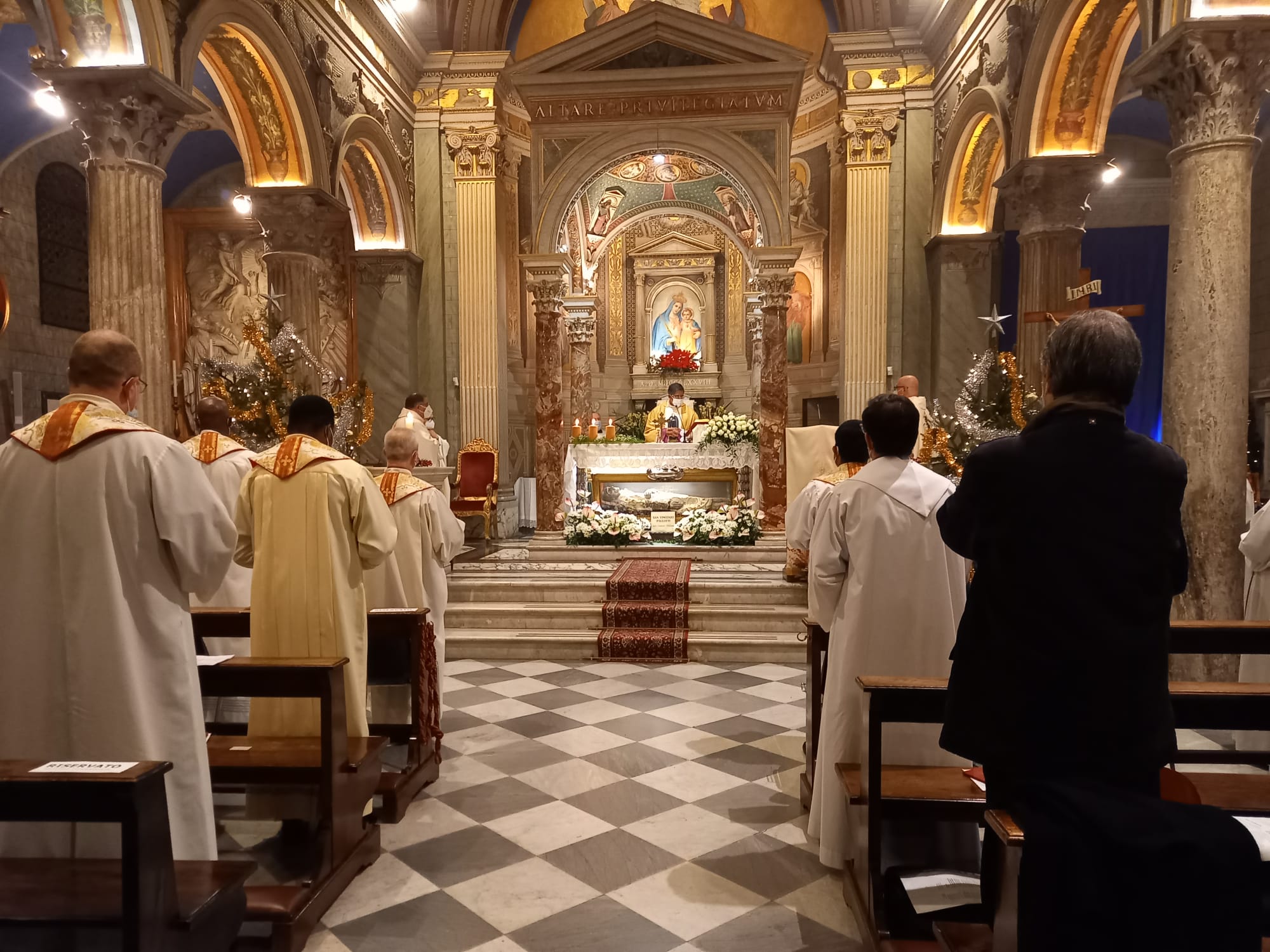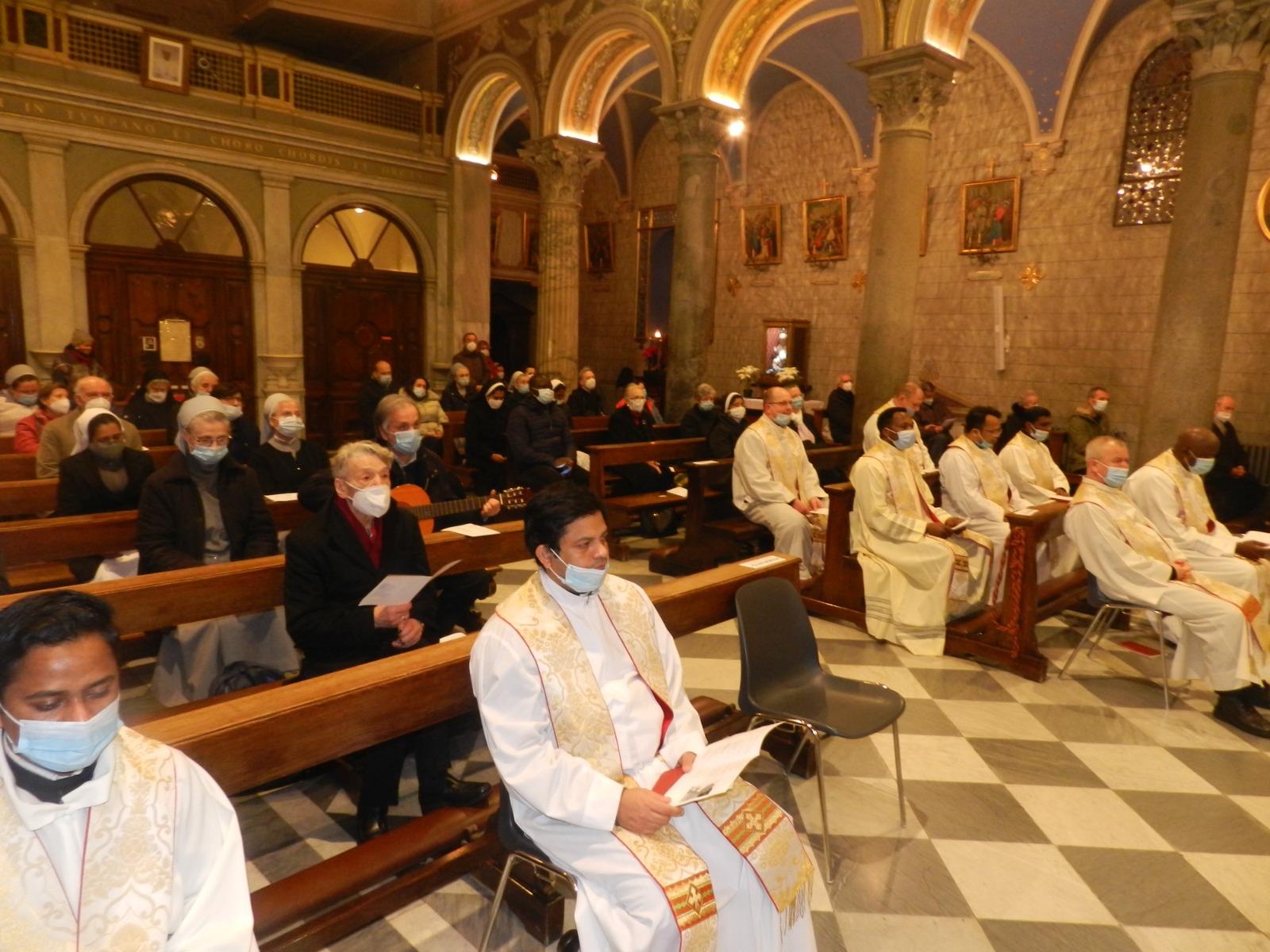 The team, composed by Sr. Bozena, Fr. Romuald, Sr, Venicia, Corrado, prepared the liturgy and the daily theme with the utmost care and helped everyone feel united with one another in a global prayer that went beyond every boundary. Every evening, as I entered the church of san Salvatore in Onda, I felt that the tone was one of deeply interior and communitarian silence to let the Spirit be audible through Pallotti's charism which still today speaks to us and asks to be communicated to all in the Church and society.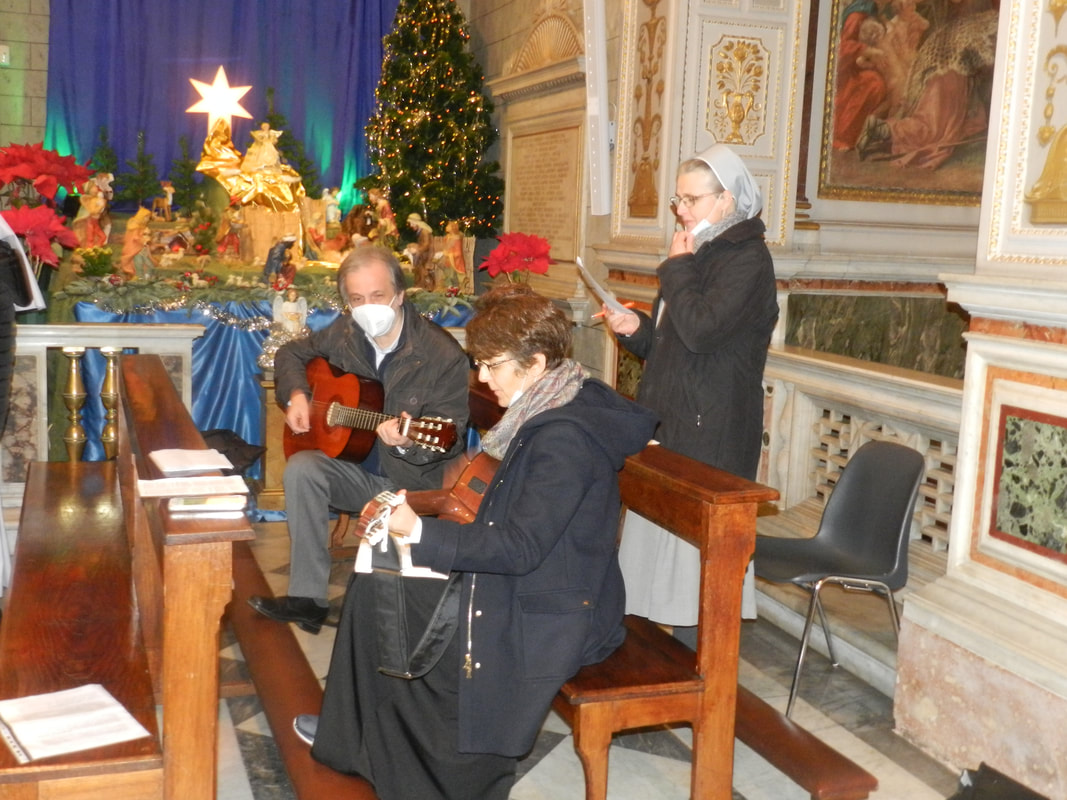 At every adoration and mass we prayed for our sisters and brothers – young and elderly members of the Society, of the Congregations of the Sisters, of the lay Communities, individual members – in the Pallottine Family who have died because of the covid-19 or are ill or are suffering its economic and social consequences. And we truly felt that the pain of each one, of each entity is the pain of all of us. As Pope Francis would say: we are all in the same boat, we are interconnected.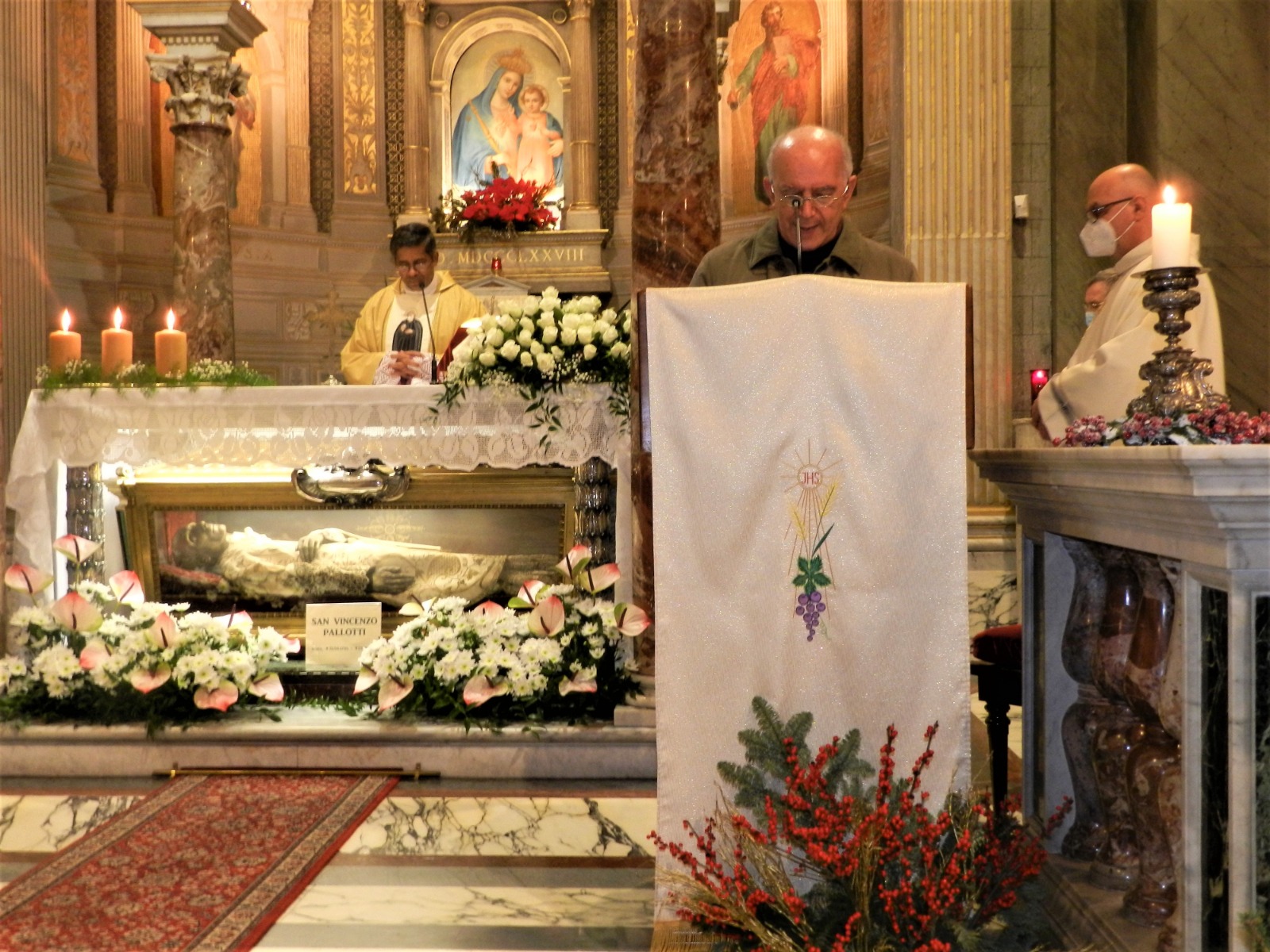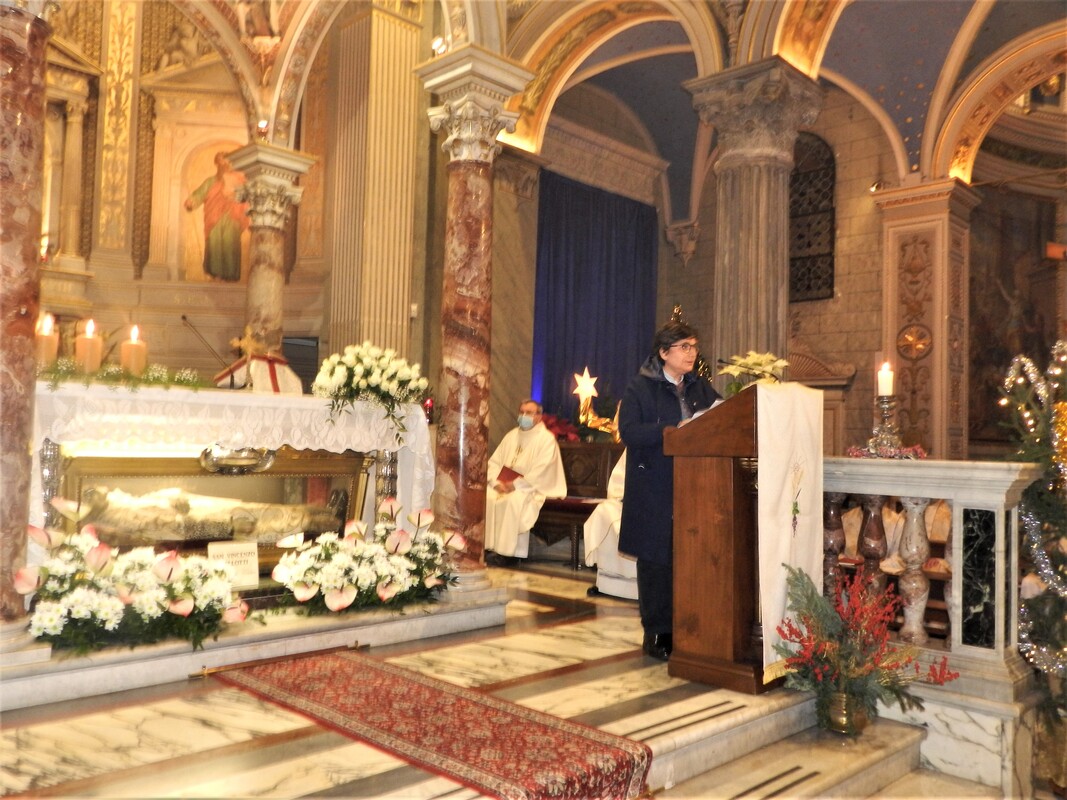 As I think back to the Triduum and the Feast Day, I am thankful for having experienced once more that everything is Love in Pallotti's vision, even now in this particularly difficult time and that if we remain united in love for one another and everyone, we will help to spread hope and raise up the world. May Mary, Mother of God and our mother, mould our hearts into hers so that every effort – even the smallest -, every gesture – even the simplest and most ordinary – that creates, strengthens, heals unity in our relationships, will be blessed by our Founder because from this he will recognise that we are his children, and disciples of Jesus Christ.
Thank you,
Donatella Acerbi/ President GCC UAC