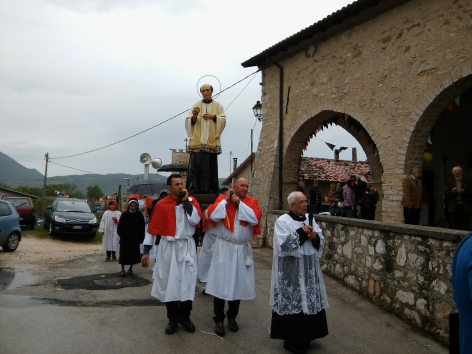 On May 8th, 2016 the Feast of the Ascension of our Lord Jesus Christ, we travelled together with many members of the spiritual Pallottine family to San Giorgio di Cascia in Umbria, the place of origin of the Pallotti family. It is a tradition to celebrate there the Feast of Pallotti on the second Sunday of May. While traveling in the bus to San Giorgio, the beautiful scene was just awesome and inspired me to meditate on the creation of God. When we arrived at the Pallotti family who is living there, we were welcomed with warm embrace and smile. The villagers were just filled with joy to be together with the other, spiritual, Pallottine family. Before the celebration of the Holy Mass we were offered to eat and drink, and they made sure that everybody felt at home.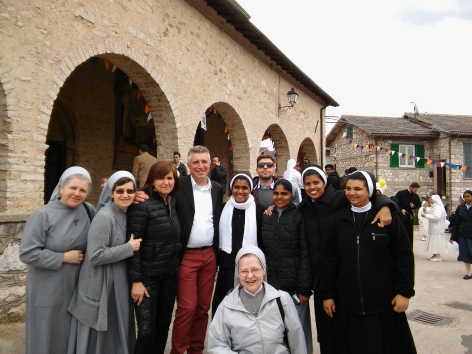 Shortly after we had settled, the celebration of the Holy Mass began, Fr. Jan Kupka, SAC being the main celebrant. Afterwards we proceeded for a banquet which was prepared for us. This was the first time I experienced to be at table for lunch during three hours. After the first three dishes, I thought we were finished but again, again and again dishes were served. I am touched and grateful for their generosity in giving to the fullest.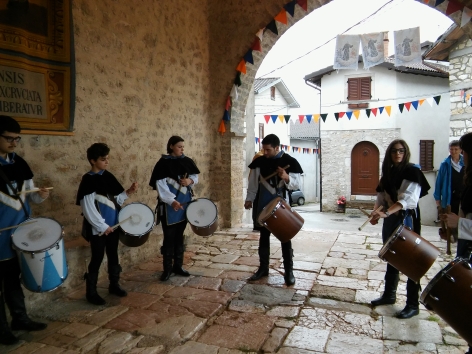 In the evening, we all gathered in the church for the procession with the statue of Saint Vincent Pallotti, while the music bands were waiting outside. The assembled Pallotti Family walked with the statue through the village and when returning back to the church we received a blessing with the relic of our holy Founder. This was the conclusion of our being together with the Pallotti Family.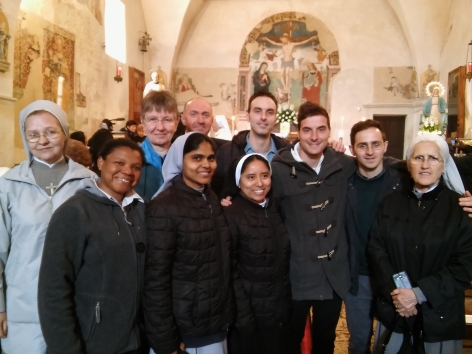 I am very grateful for this wonderful experience and to be able to meet with the roots of our Holy Founder. This experience will always be a treasure in my memory and also has helped me to appreciate still more my belonging to the Pallotti family. I pray that the Pallotti family in San Giorgio may continue to live the bond with our spiritual Family, to live in prosperity and that they may continue to grow in number so that the history of Saint Vincent may continue to spread from generation to generation.
Sr. Ester Paau, SAC – from Belize
Student of the annual Pallottine Spirituality Course in Rome