This year's celebration of the Immaculate Conception of the Blessed Virgin Mary will be written in golden letters in the pages of the history of our Congregation. In Tanzania we experienced two big events; the beginning of the second year of the International Novitiate with the reception of new novices into the Novitiate and the Profession of the first group of the novices who completed their novitiate formation.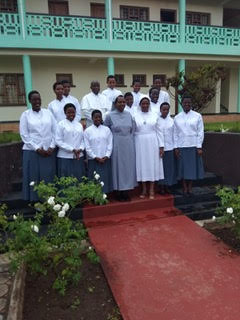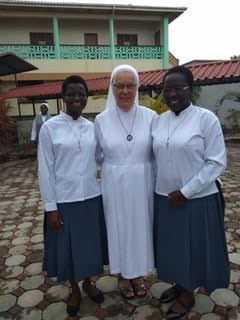 During the morning prayers, echoes of joy were heard in the International Novitiate when the Provincial Superior Sr. Basilisa Jacob accepted 12 Postulants into the Novitiate. These postulants come from four countries namely Cameroon, Rwanda, Congo and Tanzania. Among those who witnessed this joy-filled event were: Sr. Belancilla Mukandahiro, the Regional Superior of Our Lady of Kibeho Rwanda, the Delegature Superior of the Pallottine Fathers in East Africa Fr. John Onna, and many other Sisters from different communities in Tanzania who had come for the First Profession.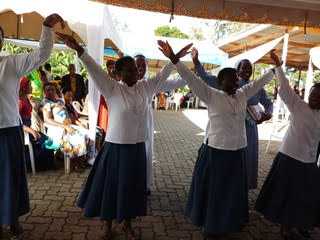 The second event was the First Profession of the three Novices, Catherine Wajuga, Veronica Sebastian and Yohana Michael, the first fruits of the International Novitiate. The Eucharistic Celebration took place at St. Noe Mawagali Parish in Polising'isi- Arusha. Our Novices and the neighboring Novices from the Precious Blood Sisters, St. Elizabeth Sisters and Franciscan Friars animated the Holy Mass with beautiful singing in different languages; Latin, Kiswahili, French and Kinyarwanda. The Mass was presided over by Fr. John Onna together with other 9 Pallottine Fathers, 2 Holy Ghost Fathers and 1 Conventual Friar who cocelebrated. In his homily Fr. John Onna reminded of the importance of the Feast of the Immaculate Conception of the Blessed Virgin Mary and our relationship with Mary the Queen of the Apostles to whom our Congregation is entrusted. Mary was always in encounter with God, he said, the religious also must always remain connected to God and take refuge to Mary in all the circumstances of life. "She is your Mother, She will help you".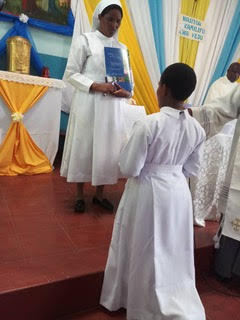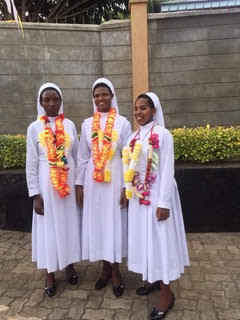 After the Holy Mass, the sentiments of joy spread all over the community for these two historical events which took place in this community for the first time.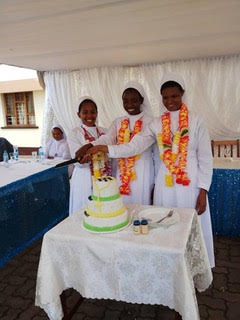 We have every reason to give praise and honour to God for His blessings to our Congregation. Presently, our International Novitiate has 12 First year and 12 second year Novices.