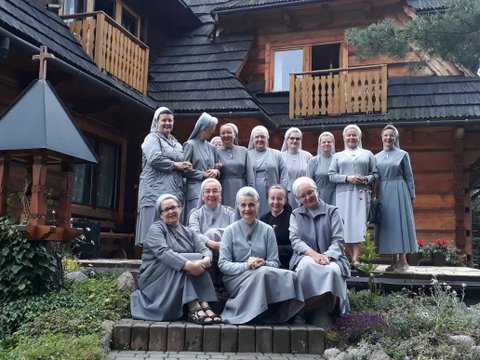 Every five years each sister of Polish province takes part in a so-called "directorium". It is a 10-day meeting dedicated to on-going formation and to regenerate the spiritual and physical strength. This year the directorium took place in Zakopane, at the foot of Tatra Mountains and in the neighborhood of the National Shrine dedicated to Our Lady of Fatima.
In the "Directorium" participated 18 sisters from four countries: Poland, Cameroon, Italy and France. The meeting began on 29 June, on the Solemnity of Saints Peter and Paul and ended on 9th July. The agenda of the day indicated us: the daily Eucharist with Morning Prayer in the parish church of the Salvatorian Fathers; reading and reflection on the last document by Pope Francis Gaudete et Exultate and the document of the Congregation for Institutes of Consecrated Life and Societies of Apostolic Life New wine in New Wineskins. Every day from from 19.00 to 21.00 we were staying in the Adoration of the Blessed Sacrament. Together, we also experienced a day of recollection, during which a Holy Mass was celebrated in our convent chapel followed by longer adoration. On the first Saturday of the month, however, we visited the Shrine of Our Lady of Fatima run by the Pallottine Fathers.
There was also time for mountain hiking through beautiful picturesque Tatra trails.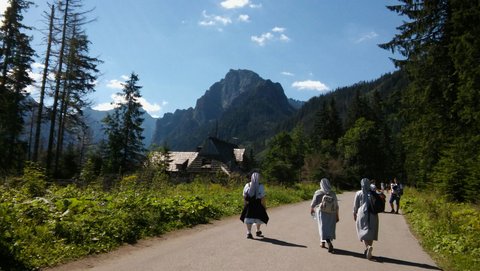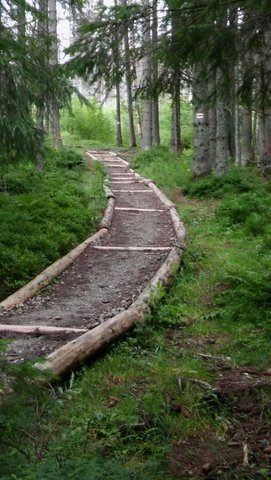 For each of us, the Directorium was a rich time of meeting in a sisterly circle and friendly atmosphere. The time was filled with: common prayer, openness, closer mutual knowledge, integration and spiritual enrichment. It was a time of good, active rest for the soul and for the body. We are grateful to think about each other and we especially thank the Zakopane community for their hospitality, openness and care.
Sr. Bożena Olszewska, SAC