An atmosphere of Christmas filled our Guest House/Procura in Rome on this cold 17 December, when our Sisters and our employees came together at the Procura for a small Christmas celebration. What a joy to be here again, together after some weeks.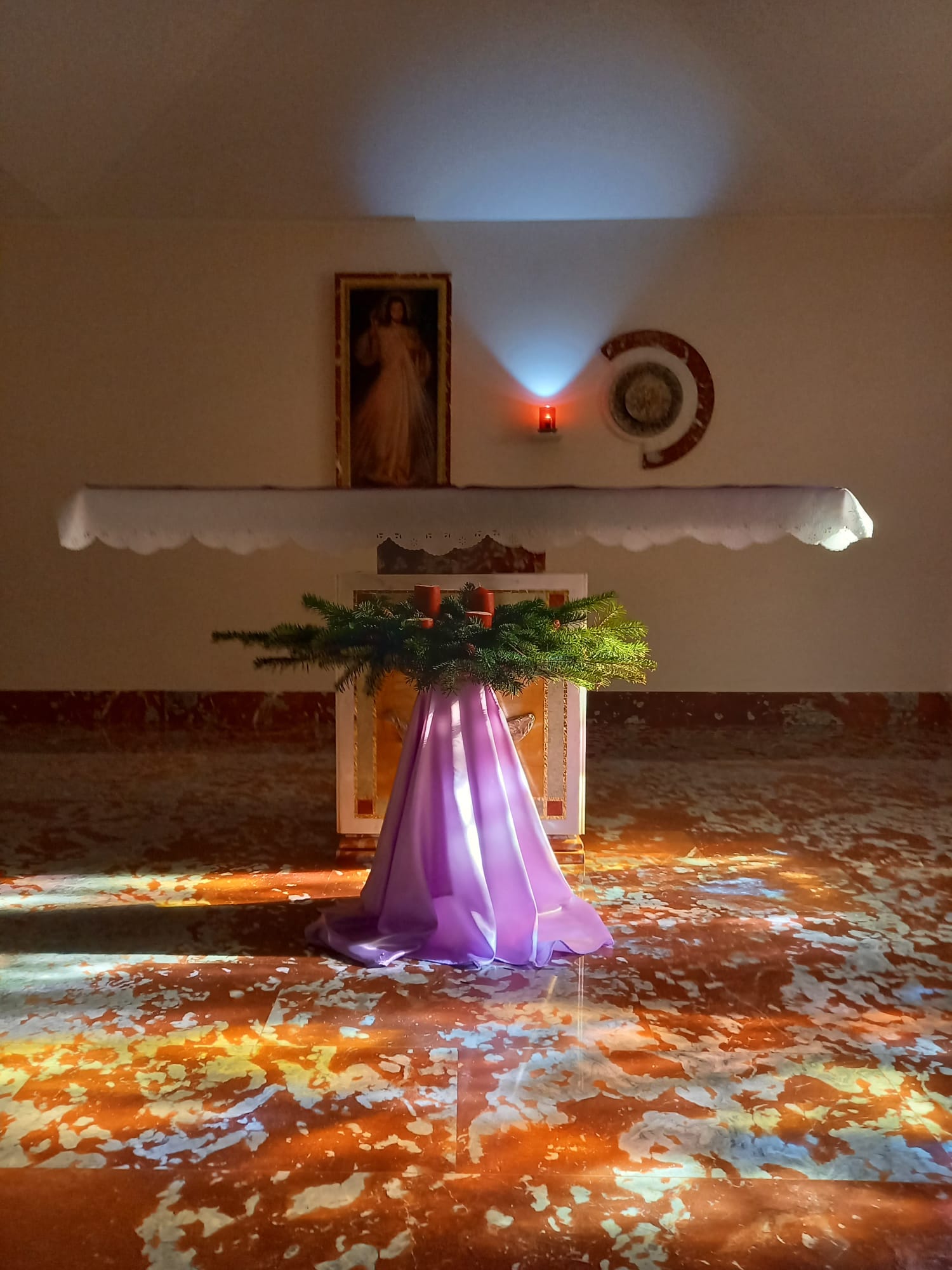 At the beginning, the Sisters invited all into the chapel for a prayer to give honor and glory to the Newborn King, our Lord and Savior, thanking Him for his love and protection, and asking for a new time, which will bring hope, peace, and joy to this world, to our families and countries.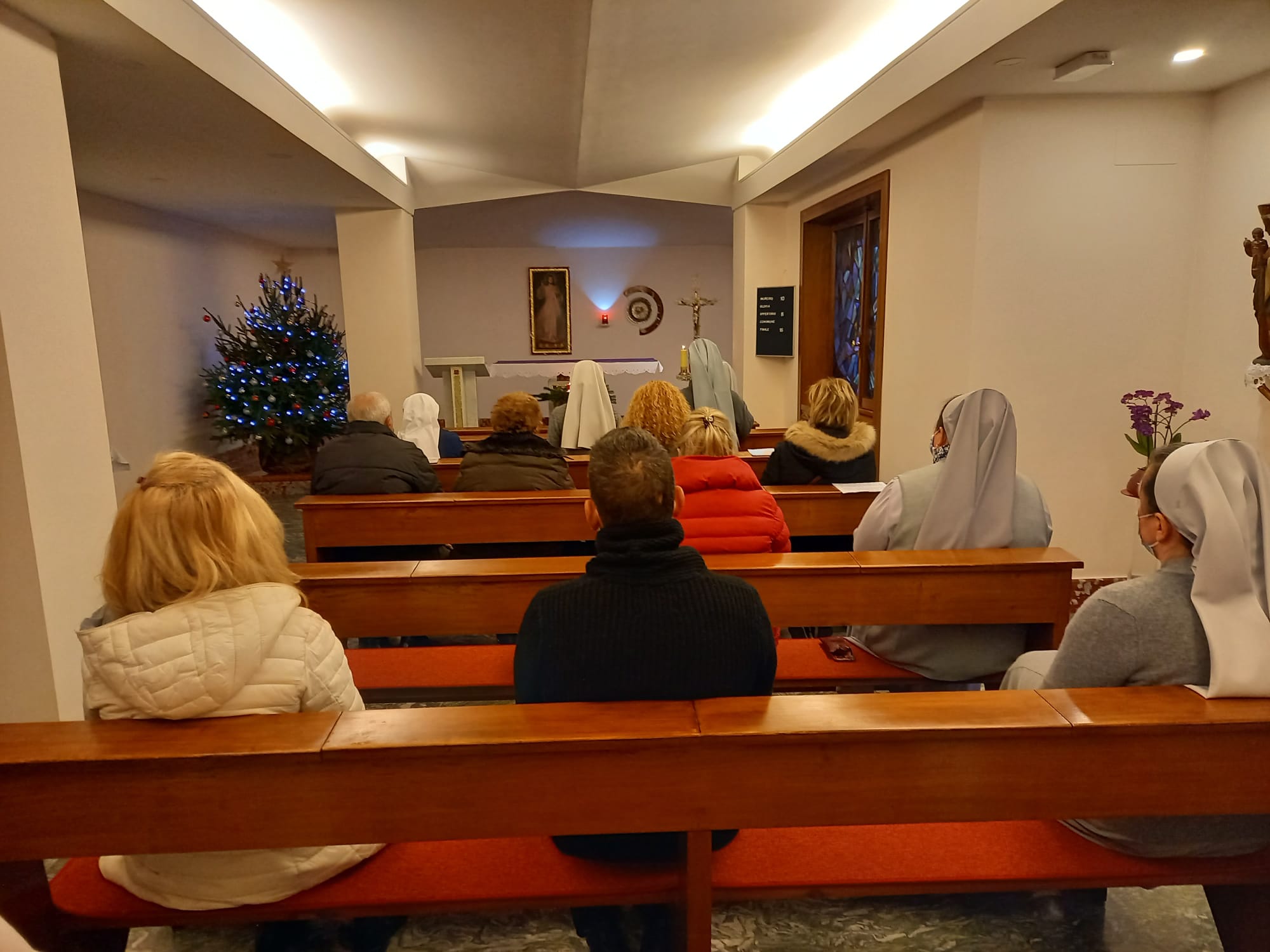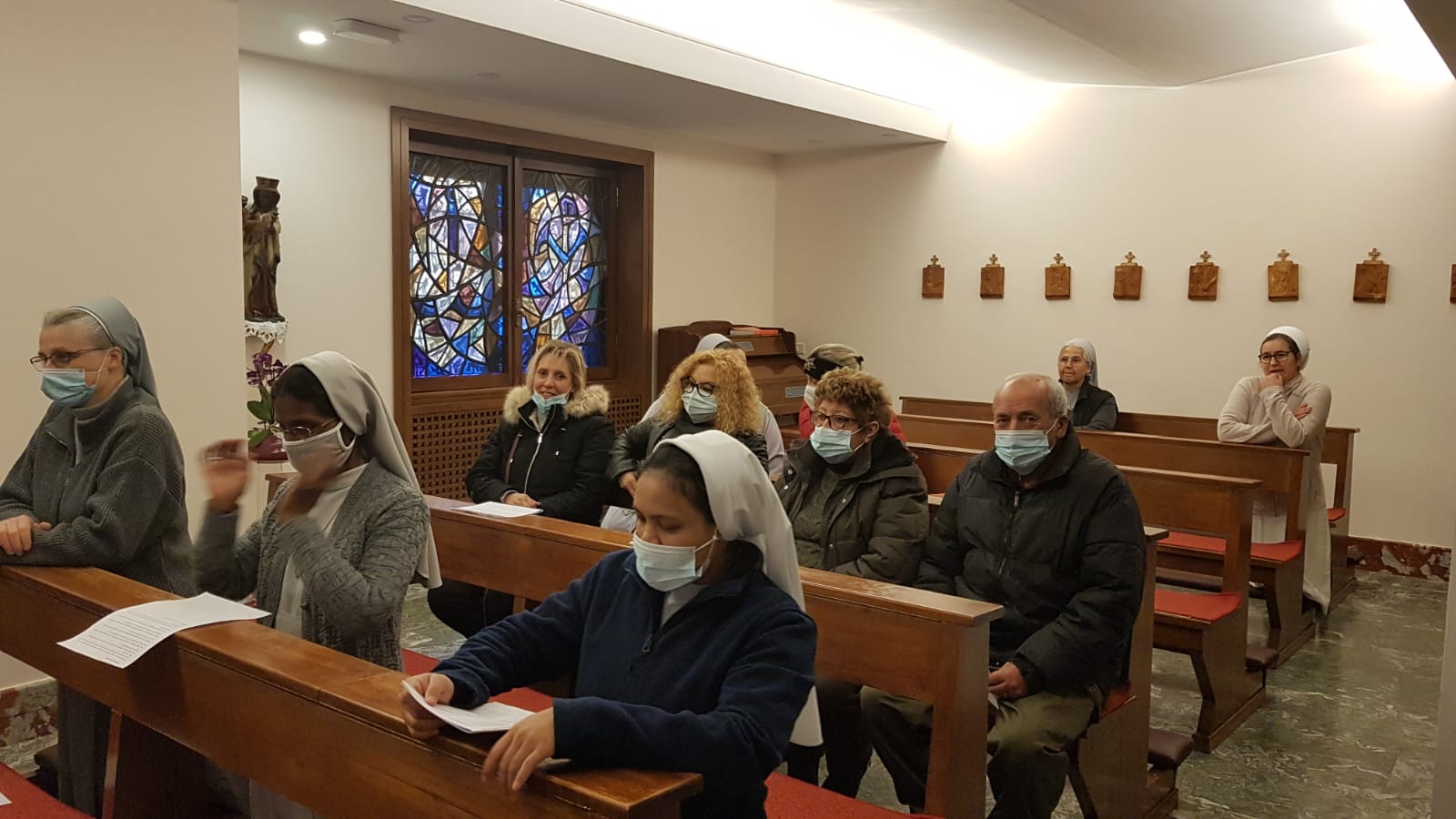 The large green Christmas tree in the chapel and the crib, as well as the sound of Christmas carols made all feel warm, festive and at home. After our prayers we gathered for an agape to share our gifts, sweets and cookies – dolce di Natale – which had a very special taste as we received them from our friends and family from different countries. But the most beautiful moment was the mutual sharing of different experiences of daily life we made during this difficult time.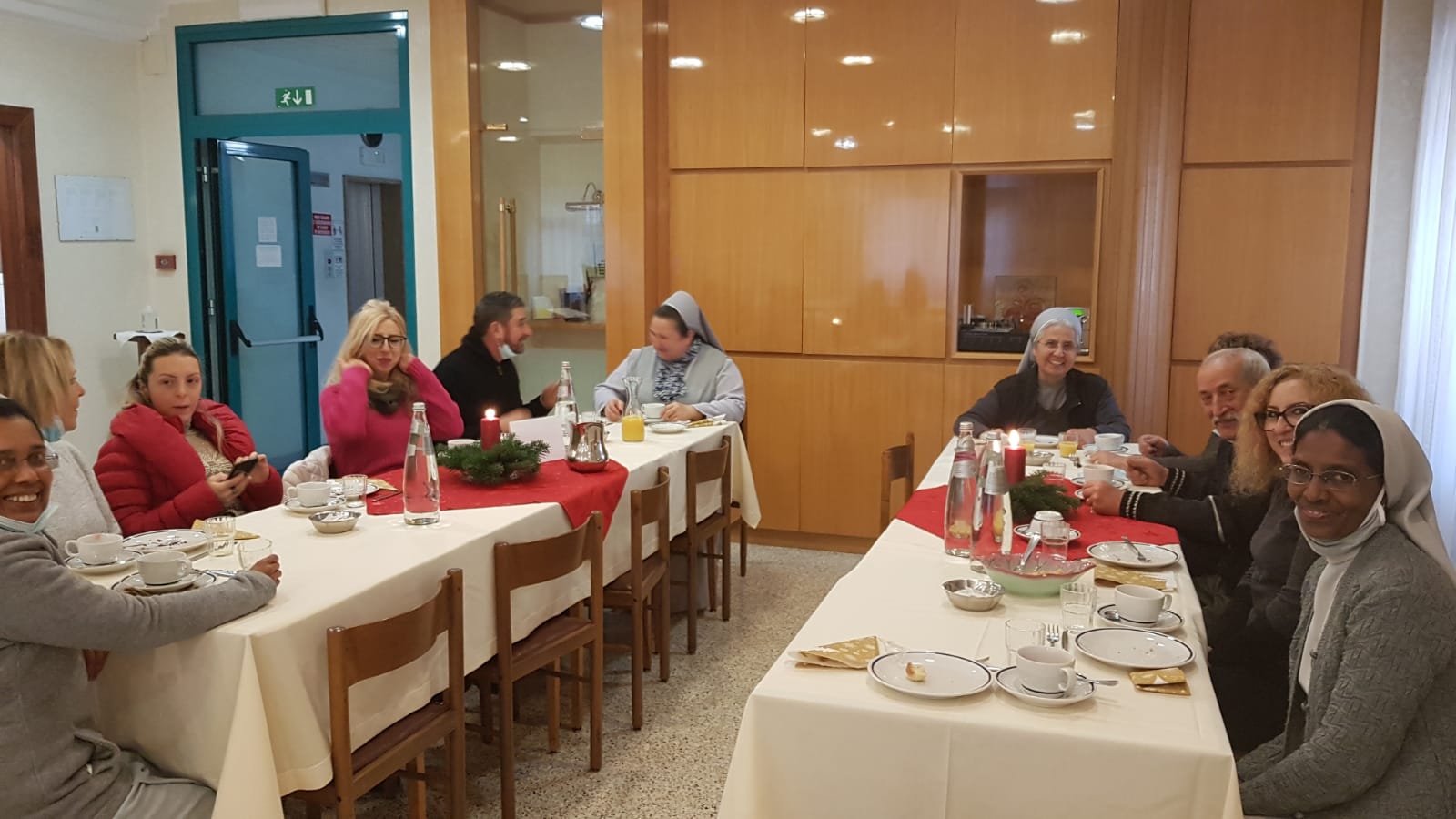 At the end, Sr. Izabela Świerad, our Superior General, expressed her gladness for this moment and expressed her warm wishes to everyone reminding us all about the most important message of Christmas, which is Jesus Himself, who is coming to us as Prince of love, peace and hope. As never before we need God, and we need one another. Only in Him is our hope. Merry Christmas dear Friends!