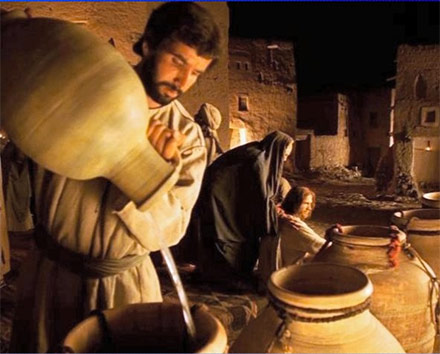 5. THE WATER
"Fill the jars with water".
To abide when all around is darkness and meaninglessness. To believe when unbelief seems a closer, when unbelief seems a closer and more reliable support. To search for meaning at the bottom of the jars of one's own helplessness. Is it worth it?
Only if you trust the word. "Fill…!"
That's it. Every day anew, fill the lack and the emptiness. To carry the water of one's own humanity and to pour it into the jars of everyday life. And again, and again… And wait and believe that the Lord will change the water into what He needs to manifest Love.
To pour the water. To fill the heart. Maybe this way we become servants of the Gospel?