Friday, 22nd May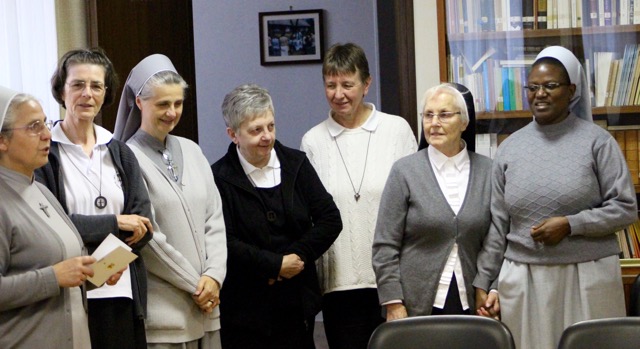 Sr. Izabela welcomed Sr. Helga Weidermann, Provincial from Germany. Sr. Maria Landsberger moderated the meeting; Sr. Bożena led us in prayer asking that the holy fire come!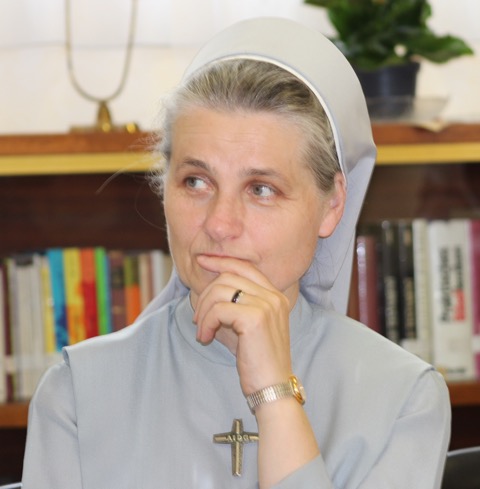 Sr. Beata Matuszewska presented Secretary to the General Superior. Besides giving very concrete ways of communicating with the Generalate, she led us in an exercise on the "cords" of communication between entities and Generalate and among the entities. Essential is the Word of God as a source of inspiration among us.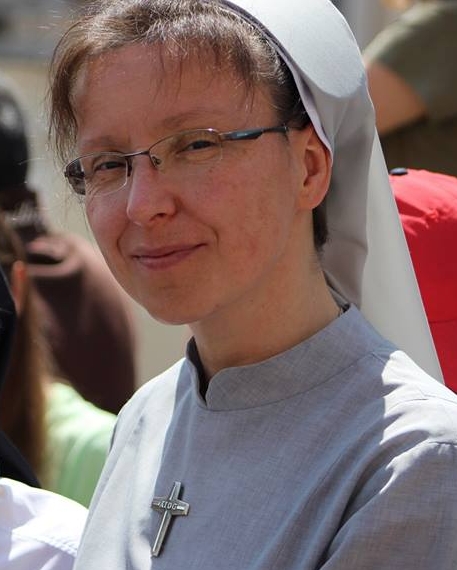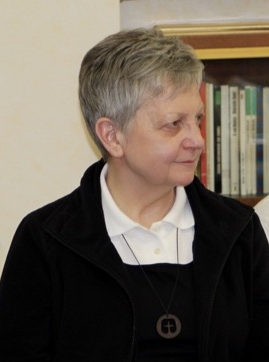 Sr. Helga Weidermann, Provincial of Germany, brought gifts for all the new members and a drawing of Marienborn for everyone. She updated the Central Assembly members on the news of Marienborn.
In the afternoon, we prayed the Divine Mercy Chaplet together and then partied with special cheesecake from Poland. Lots of gifts were exchanged among the Central Assembly Members.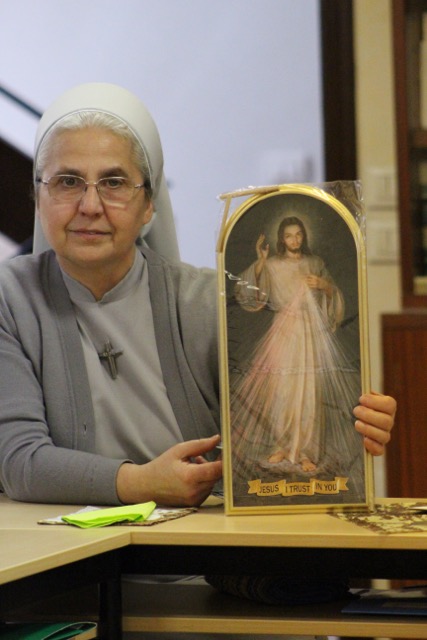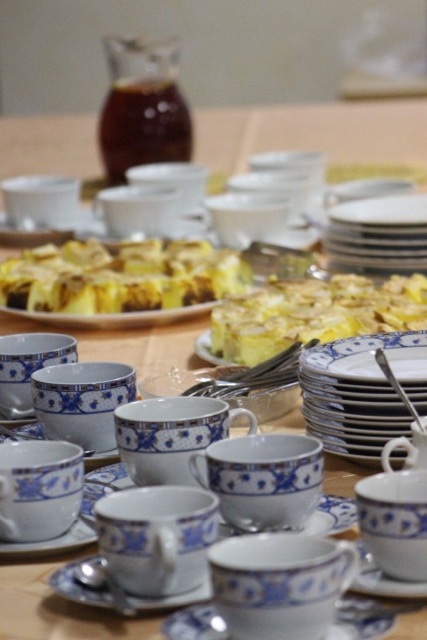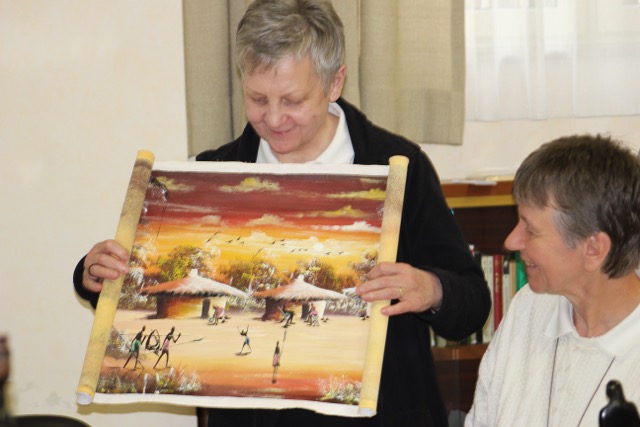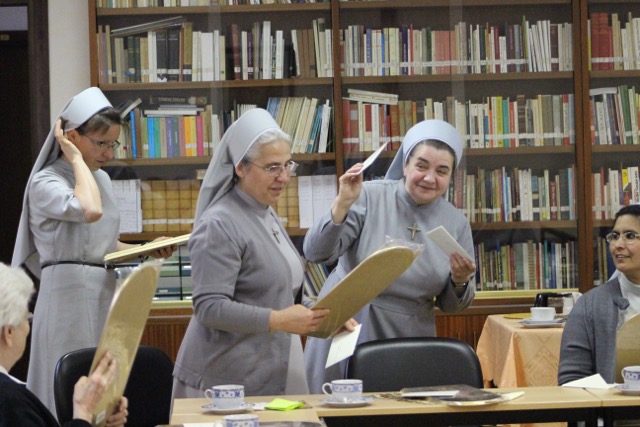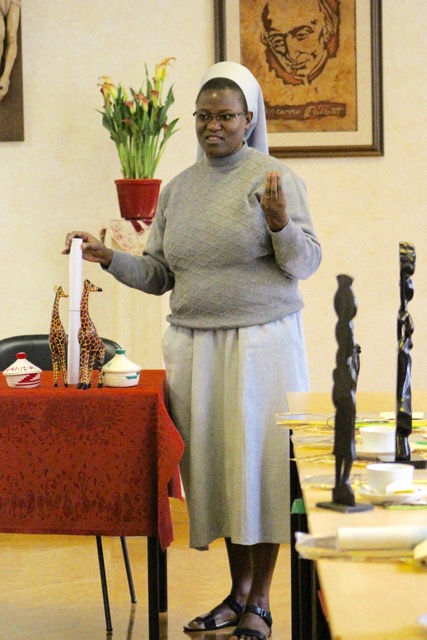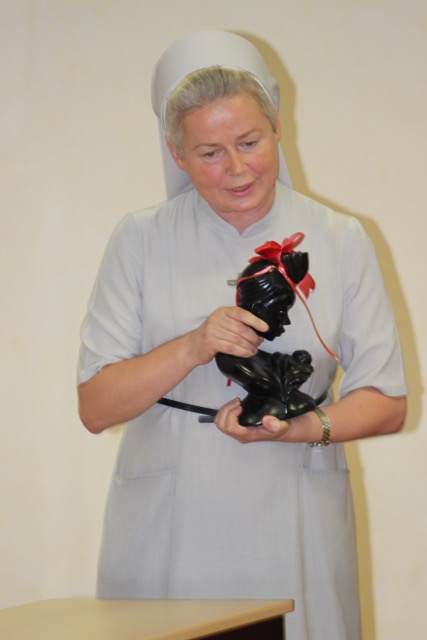 Returning back to our duties we heard from Sr. Maria Landsberger about the missionary activity in Brazil. A power point presentation accompanied her report.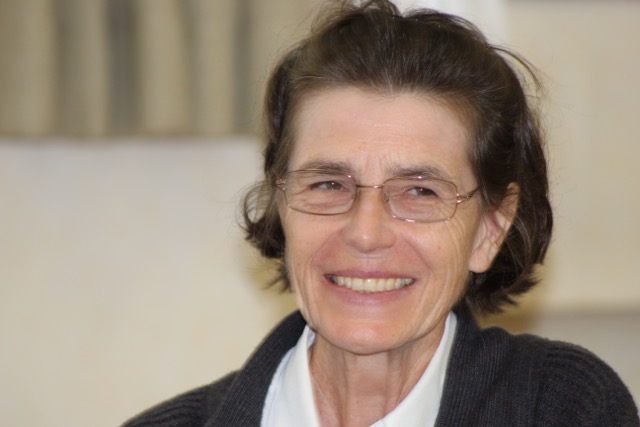 LOOKING FORWARD – GENERAL CHAPTER 2016
"AWAKE, ENCOUNTER CHRIST AND BE WITNESS OF JOY TO THE WORLD"
The General Chapter will be held June 22 – July 16, 2016. The provinces/regions and delegatures are asked to participate in spiritual preparation. The General Administration will send out a nine-month reflection that will be divided into three topics:
Personal encounter with God;
United in the love and service;
Ignite the awareness of being sent.
Photos by Sr. Gail Borgmeyer, SAC