Only one month after celebrating the feast of our founder St. Vincent Pallotti, the Pallottine family has the opportunity, to celebrate within five days the feast days of two of its blessed members.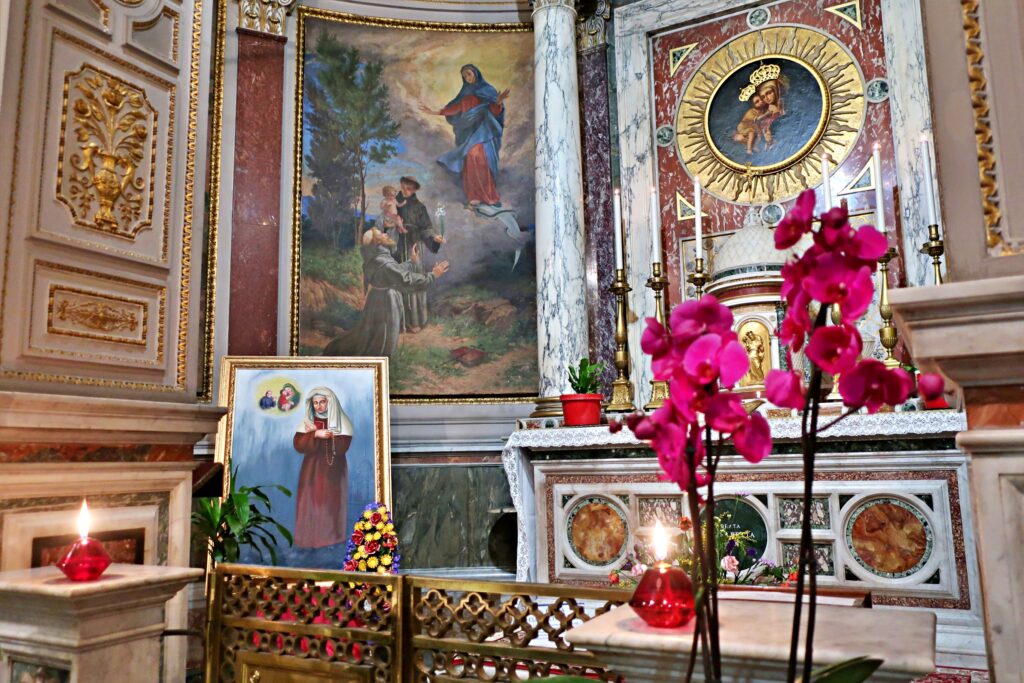 17 February is the feast of Blessed Elisabetta Sanna, an early lay member of the Union of Catholic Apostolate and spiritual daughter of St Vincent Pallotti. She was beatified in September 2016 in her homeland Sardinia.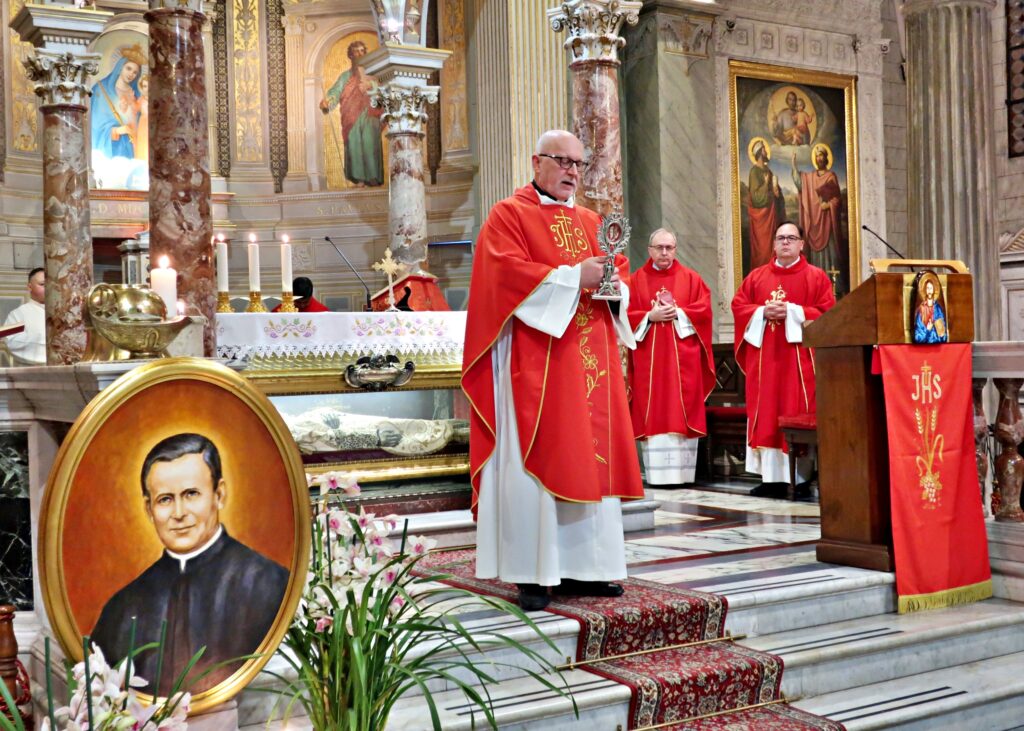 Blessed Fr. Richard Henkes was a German Pallottine Father who died as a martyr of charity in a Nazi concentration camp. He was beatified in September 2019 in his home episcopal city Limburg.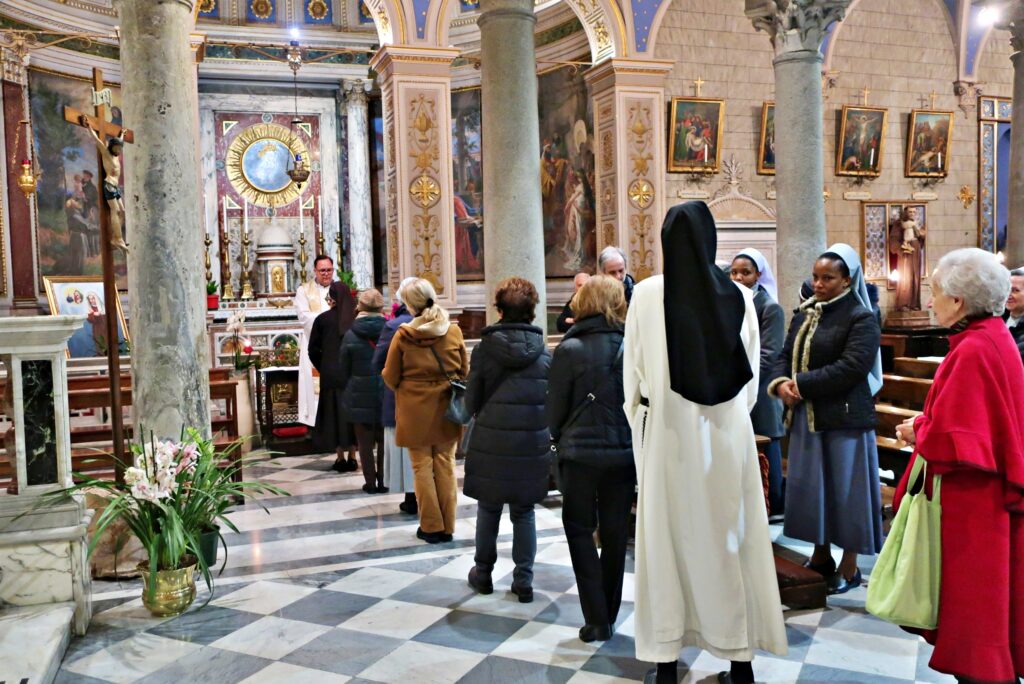 On both days a solemn Holy Mass was concelebrated in San Salvatore in Onda at 6 p.m., the main celebrants being Vicar General Fr. Derry Murphy and Procurator General Fr. Adam Golec. At the end of both Holy Masses, the faithful had the opportunity to be blessed individually with a relic of the respective Blessed.
Photos: Fr. Manuel Raj, SAC