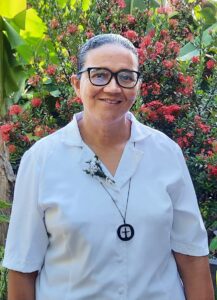 21 January 2023, on the eve of the Pallotti Feast, the Pallottine Missionary Sisters in Brazil celebrated the Silver Profession of Sr Ieda Maria Siqueira da Silva. Our Sisters and Sisters of other Congregations, Sr Ieda's family and many parishioners had gathered for the solemn service in the parish church of Timbiras. Bishop Sebastião Bandeira Coelho of Coroatá presided at the Eucharistic celebration. In his homily he spoke about the mystery of vocation – about the gaze of Jesus who sees in the human being that which is most beautiful, that which is profoundly human and at the same time divine. He speaks to us and sends us to the "Galilee" of our everyday life.
The many testimonies of parishioners showed Sr Ieda as a tireless worker in health care, in bereavement care, as a woman of prayer – as a person who makes you feel welcome.
After the service, the celebration continued in the parish centre in a family atmosphere.
Sr Maria Landsberger, representing the German Sisters, was happy to be present at this joyful occasion.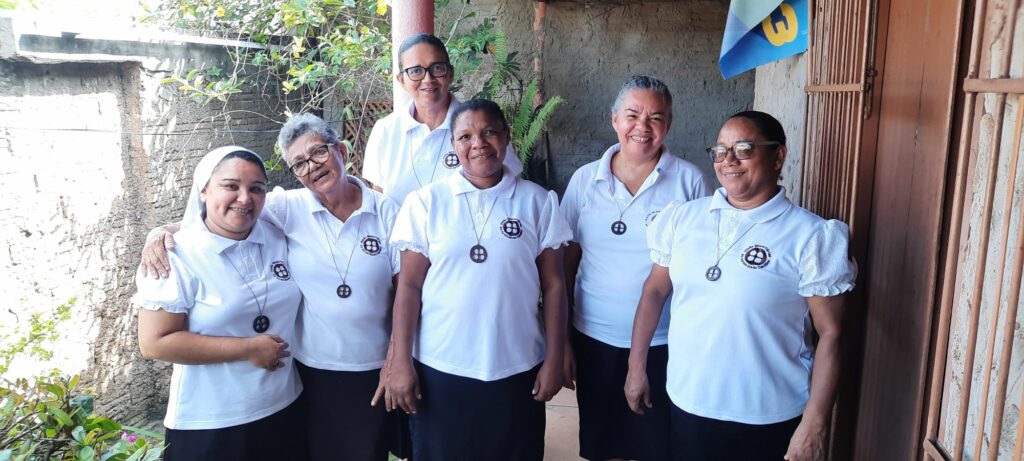 Text and photos: Sr. Maria Landsberger SAC