In the middle of February, at the Generalate of the Felician Sisters in Rome, Polish Sisters, priests and brothers, serving in the general governments of their Congregations in Rome, had their first annual meeting. These meetings have a long-standing tradition and serve in building unity among the members, through exchanging experiences, sharing faith and mutual help. They were initiated by Fr. Jan Korycki SAC, and to this day they are very popular. From the very beginning, the focus of the meetings was on integration and formation. They take place twice a year, usually during special gatherings and celebrations of the Church and National events.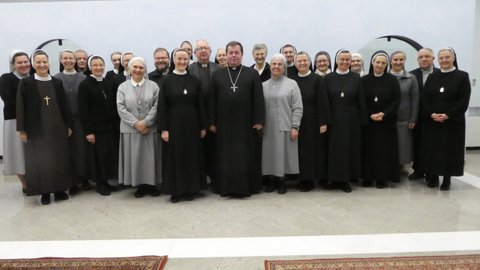 This year's meeting inaugurated the election of the new Council. Among four elected councilors are Sr. Izabela Świerad, our Superior General and Sr. Anna Małdrzykowska, General Councilor.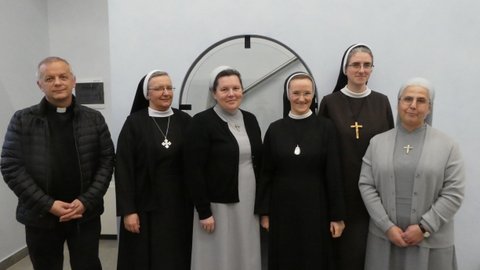 During the second part of the meeting, we had a conference on the topic: What it means to be a Superior today. The conference was delivered by Archbishop Jan Pawłowski – Delegate of the Apostolic Nunziature in the Secretariat of State to the Holy See. In his talk, the Archbishop emphasized the responsibility of the superior in, what he called, the evangelical ministry of service, which teaches us to look always to the service of Christ, the Servant. Recalling the statements of Pope Francis, he also pointed to the necessity of being wise and vigilant, so as not to enter temptation and threats that may occur to superiors. The meeting ended with a joint prayer and fraternal agape.
cg/mps