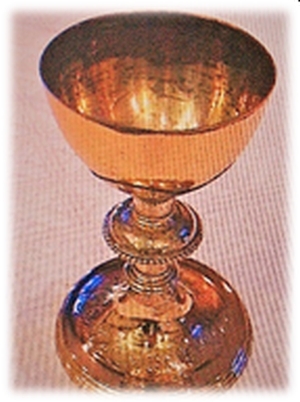 A CUP OF LOVING SERVICE
The cup reserved for holy service
Lay hidden on a dark and dusty shelf.
Years and years had passed since it
Was a useful vessel of God given grace.
But it carried a rich history of adventure:
A lone missionary priest, roaming
The imposing hills of West Virginia, –
Often on horseback – in the bygone
Time before technology came to rule
The now calcified world of ruthless
Profit and loss. – A relic of yesterday's
Ancient history, now long forgotten.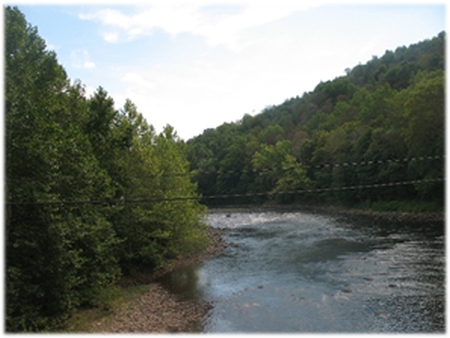 (West Virginia)
Once restored, the magic of lost memories
Went to work, painting a colorful scene of
Love and endless sacrifice: The story of a
A long forgotten priest, except in dusty books,
Recalling the relentless missionary spirit
Of the rugged mountain state. – A man of God
Bravely building a world of knowledge
And pure faith for alien hearts eager to know,
To love, and to serve their God.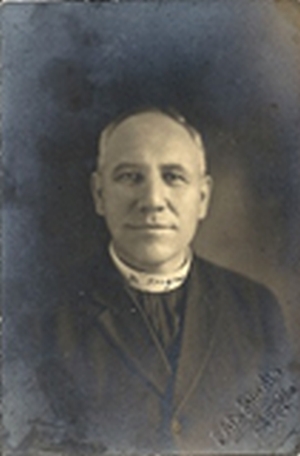 (Fr. Nicholas Joseph Hengers)
He could not work alone, and so, by
The grace of God, he learned of the
Recent coming of the Missionary Sisters,
Arriving from the distant shore of Europe,
Carrying a vision of their beloved Marienborn,
And a burning desire to create a presence in this
New land, awaiting God's blessing and his love.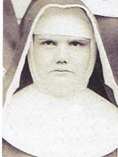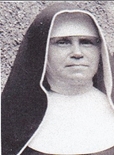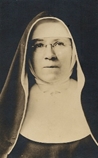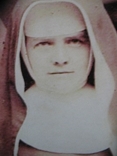 (Sisters Alacoque Radeker, Dominica Senn, Francisca Zabel, and Priska Hess)
And so they came to the hill country– to teach, to heal,
To bring God's presence to spiritually hungry folks,
Mainly immigrants, – like themselves – struggling
With language, culture and all the wild little town of
Richwood offered. Giving of themselves, they built a
Small kingdom of grace through the sweat and grind of
Everyday life. Allowing God to guide them, forever
Offering hope to the poor who ventured to their door,
Seeking bread for the body, solace for the soul.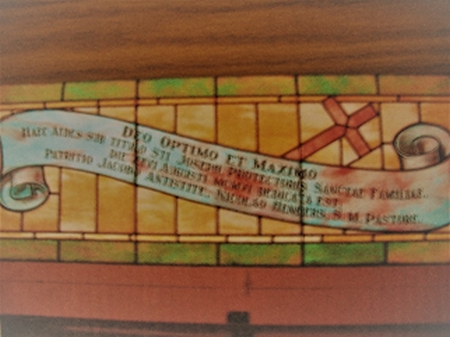 (Holy Family Church Window – Richwood, WV)
All is history now, as the saga gently closes
And only the spiritual gifts the priest and sisters
Brought now echoes in the hills, reminding those of
Us who still see the morning sunrise, that God's
Grace knows no limits. Can we rise to the stature
Of those giants who now rest in heavenly bliss? – Only if
We dare move into an uncertain future, charting new waters;
With hope and courage we can fill other golden cups with our
Creator's love, continuing the beautiful story our Pioneers began.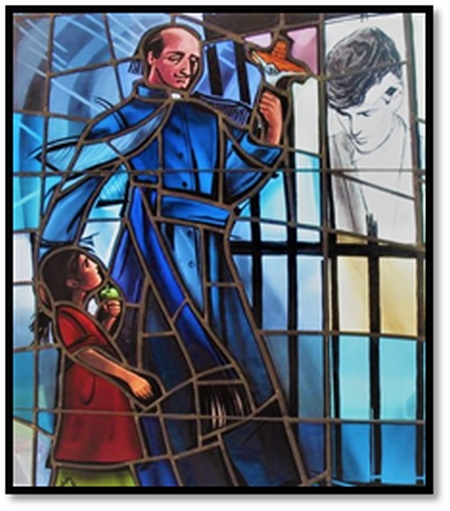 (Pallotti High School Chapel window, Laurel, Md)
**********************************
By Sr. Phyllis Carpenter, Aug., 2020