September 22 was a day of joy and thanksgiving for the Sisters and the whole St. Joseph's Home Community in Cape Town, South Africa, where they celebrated 80 years of dedicated service to chronically ill children. Sr. Maria Landsberger, vicar general and Sr. Clementia Burkhard, former pallottine missionary to South Africa represented the General and German Provincial Administration and are sharing their experience: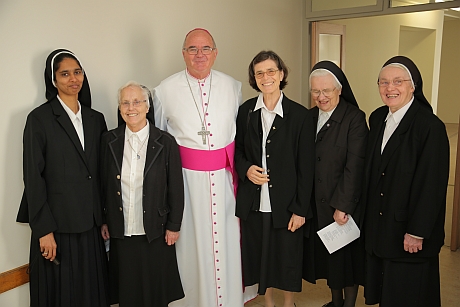 "After the breakfast in the community in Pinelands, we Sisters drove with three cars to the St. Joseph's Home at Montana. We were welcomed by community superior Sr. Priscilla Rego and other sisters who were not on duty. Then, director Thea Patterson guided us, together with a group of about 30 other guests, through the renewed and extended buildings of the facility. We were impressed by the beautiful, bright rooms for the children and staff. Everything is very practically arranged with much space. The children can move around on a beautiful playground outside, provided with play equipment. It was moving to play a bit with these sick children.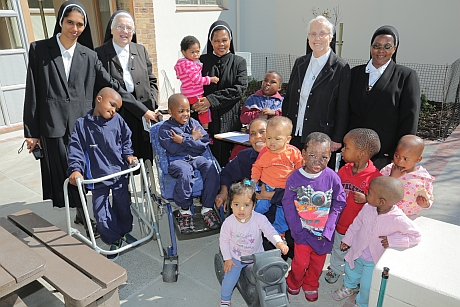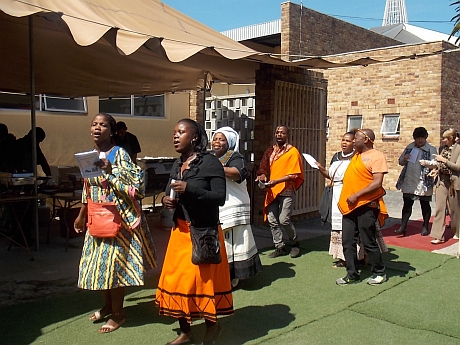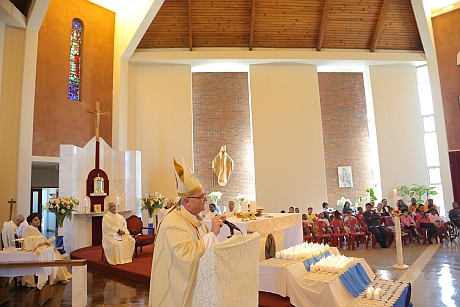 At 11 o'clock we had the thanksgiving Mass with Most Reverend Stephen Brislin, archbishop of Cape Town, who concelebrated with several pallottine and other priests. Each one of the participants, entering the chapel, was invited to light a candle in front of the altar. Many of the children were present, at the right and left side of the altar.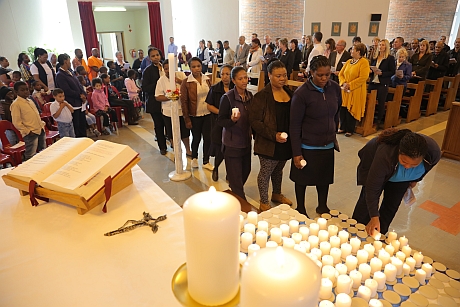 In his sermon, Archbishop Stephen addressed the manifold hardships of so many children today, and highlighted that St. Joseph's Home is a place of light and hope for vulnerable children. In this Home, in spite of the suffering, there is joy and hope, he said, because of our belief, that the God of Love and compassion is present and because this love is shown to the children. After the blessing, small children gave a very vivid presentation.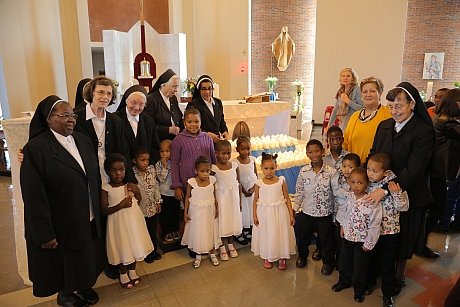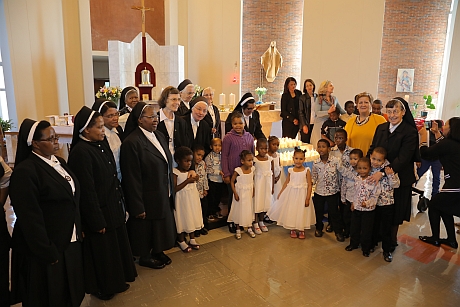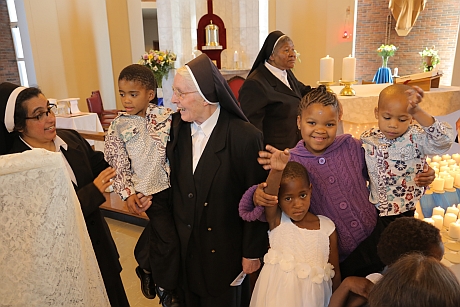 All guests then were guided to their tables in a big tent and it was the time for some speeches. Provincial superior Sr. Annemarie Niehsen SAC highlighted the initial initiative of Bishop Hennemann SAC and the great effort of the pallottine pioneer Sisters and many others. Director Mrs. Thea Patterson mentioned that from the beginning Sisters had been open for new treatments, and were astute in the time of Apartheid. St. Josephs always has been innovative. After addresses from the chairman of the Board, Mr. Peter Hughes and the representative of the mayor of Cape Town, Mrs. Little, Sr. Maria Landsberger conveyed the message of good wishes and appreciation from our superior general, Sr. Izabela Swierad. Then all were invited to the festive buffet. At the round tables all enjoyed the happy gathering with lively conversations.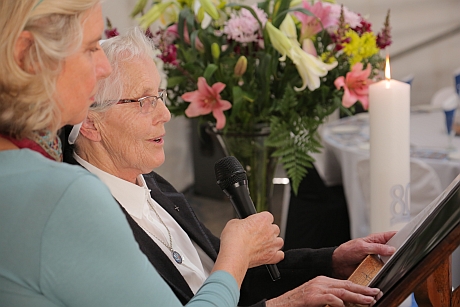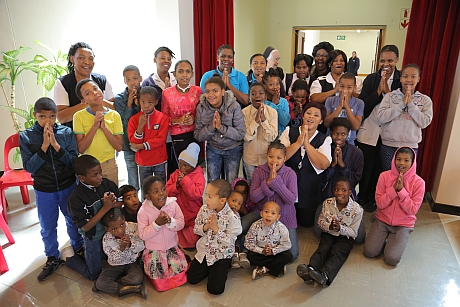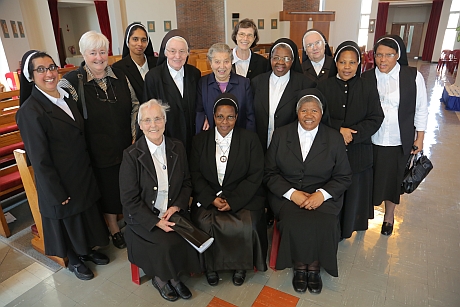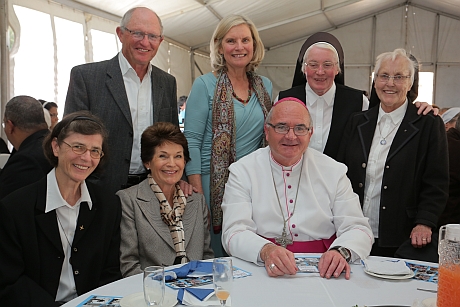 It was precious for us, to experience the good collaboration of so many people of all social classes who in a long lasting loyalty have been connected with St. Joseph's Home and the Pallottine Sisters. It was a beautiful and dignified thanksgiving to God and to so many who are continuing and promoting this apostolic work."
Sr. Clementia Burkard, SAC and Sr. Maria Landsberger, SAC