On Sunday, August 15, 2021, we celebrated the Assumption of the Blessed Virgin Mary at 11:00am in our Medical Center Chapel. This was the Jubilee Mass for three of our Sisters. They were Sr. Elisabeth Heptner and Sr. Diane Bushee who celebrated their 65th. Jubilee and, Sr. Elizabeth Monsanto who celebrated her 60th. Jubilee.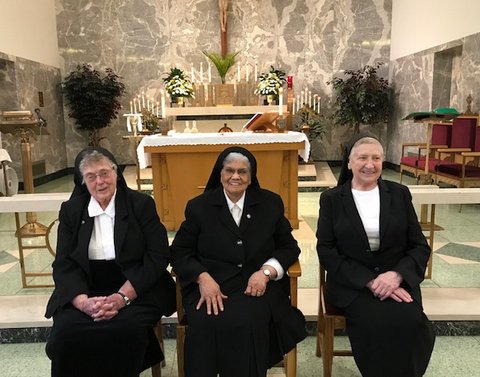 Father Gideon Oluabami, our Medical Center Chaplin, officiated at the Holy Mass. In his homily Father spoke of and described Mary's fiat in her life and, compared her fiat to that of our Jubilarians for their past 65 years and, 60 years of service doing God's Will, as vowed members of our Pallottine Congregation. During the Mass our Jubilarians renewed their Vows separately, followed by the remaining Sisters renewing their Vows together.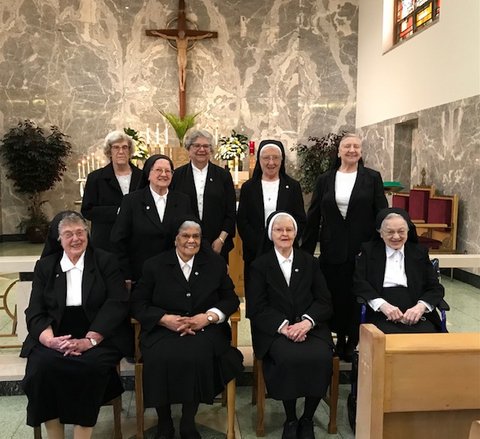 Following the Mass, the celebration continued at the Sister's Convent where the Jubilarins and their invited guests, as well as the Community members enjoyed a time of fellowship during the luncheon. That celebration is one to be remembered.