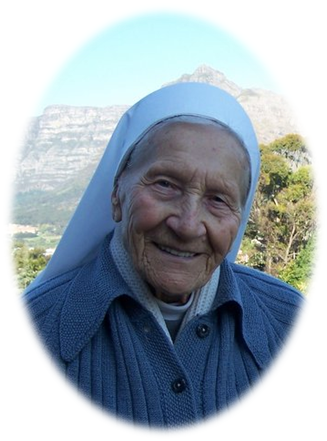 This auspicious day began with our morning prayers followed by the solemn Holy Eucharist, celebrated by Rev. Father Ricardo Smuts, and which was attended by our Sisters and quite a few friends of Pallotti. hereafter many good wishes and grateful thanks where expressed to our dear Sister Othmara and all followed the invitation for coffee and tea and snacks in the dining room. Everyone enjoyed the happy and lovely atmosphere and the many graces bestowed, not only on our Congregation but to a vast number of God's People. The Celebration continued during the whole day…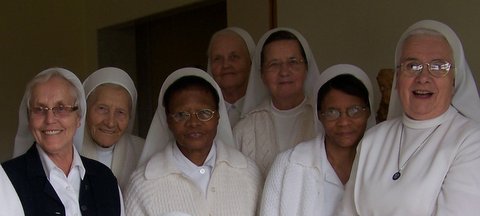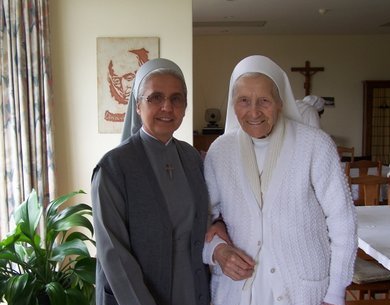 Sister Othmara – Justina Anna Metzger – was born on July 07, 1917 in Werbachhausen, Germany. Justina's desire was to become a missionary. In 1937 she became a Postulant of the Pallottine Missionary Sisters in Limburg. In August 1938 she received the name Sr. Othmara. Her first profession was in 1940. From 1940 Sr. Othmara served in her homeland in several places, during the war as a professional nurse. After the war, on the 15th of August 1946, she made her Final Profession.
In 1948 Sr. Othmara was sent to South Africa with 9 other Sisters. The group of 10 Missionaries travelled for first time by KLM, Royal Dutch Airlines, to Johannesburg and later by train to Cape Town where they arrived on 30th of March 1948.
Most of her missionary work was dedicated as professional nurse for the caring of Chronically Invalid Children in St. Josephs Home, Cape Town. Sr. Othmara was well known as a very generous, capable and courageous Sister and made enormous worldwide contacts. We are very proud of having her still around and thanking God for the work done by sister and her suffering for Him and His people.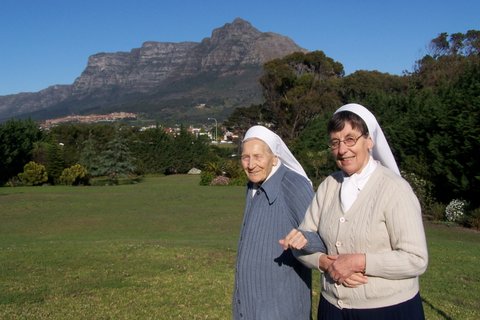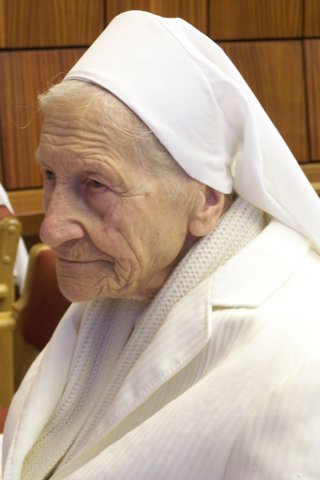 Sr. Annemarie Niehsen, SAC
Provincial Superior